What they said … the hurling weekend in quotes
June 11, 2018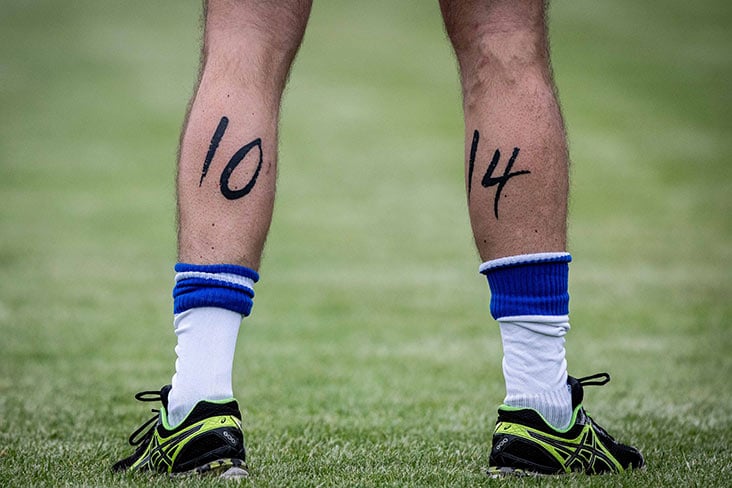 A view of Waterford selector Dan Shanahan
"We'll take time to consider what our best options are and ultimately what's best for Tipperary hurling, because that's what's most important."
The curtain came down on Championship 2018 for Michael Ryan and Tipperary.
"We dug deep. It's brilliant to get a result. It's the first time in a long time we got a result down below in Tipp. Clare haven't travelled greatly over the last few years, since 2013. The crowd that came out here today, they really helped. Hearing the Banner roar for the first time in a long time really helped us drive on in this game."
Clare's match winner Peter Duggan revealed the important role that the Banner County supporters played in their success.
"At half time we had a fair deficit but we missed a lot of chances in the first half. It was really a tester for the players but they responded very well and we just worked, worked, worked. Everybody drove on and it was a great effort from everybody."
The Cats rolled up their sleeves and Brian Cody's team got the job done.
"I think I'm wasting my time in this job. I'm not going to say why. Just go back and look at it. There's frees given in one half and they're not given as easy in the second half and that's a fact. I love the way Kilkenny play but we're wasting our time if it's not 100 per cent across the board."
Davy Fitz and the Model County missed out on a Leinster final appearance.
"When they got the goals they stayed in the game well and it was a big challenge for us to come back. But, ultimately, the boys showed good composure and confidence and we eked out the win."
The Tribesmen continued their winning ways under Micheal Donoghue.
"It has been a massive improvement but it's a results business and at the end of the day we only won one out of four games here in the championship. There is a good base to build from. But we have got a mountain to climb because we have got to be winning games."
There is no such thing as moral victories has far as Pat Gilroy is concerned.
"They are devastated because they obviously know the implications of the defeat. The Championship is over."
Derek McGrath's Waterford side was on the receiving end of a 13-point defeat against Limerick.
"It's been a while since we won two Championship matches in the one year and we've had enough of difficult days, so let us enjoy the good days."
Limerick hurling is on a roll at the moment and manager John Kiely is enjoying every minute of it.
Most Read Stories