Kilmurry/Ibrickane make stance
December 01, 2017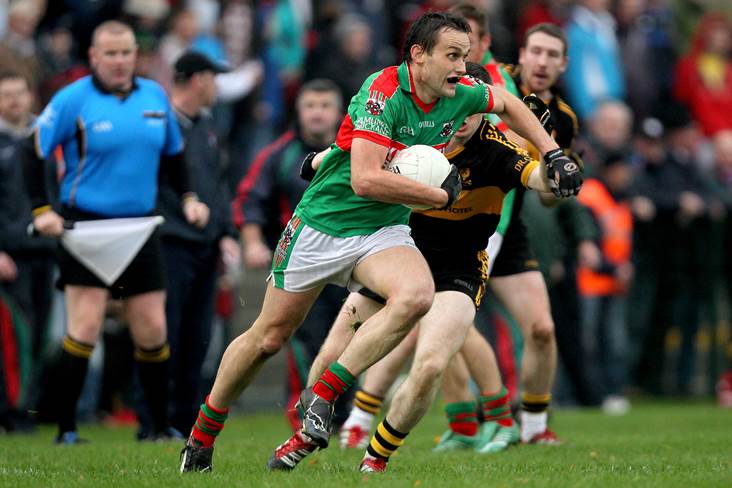 Kilmurry-Ibrickane's Peter O'Dwyer.
©INPHO/James Crombie.
Last weekend, Clare side Kilmurry/Ibrickane collected the Cusack Cup for the seventh successive time, but their celebrations were muted.
The club completed a championship and league double for the second year running, but having hesitated in receiving the Cup for last Sunday's victory over Miltown St Joseph's, K/I captain Martin McMahon refused to raise the cup aloft as is customary and kept his speech to the minimum.
Kilmurry/Ibrickane manager Aidan Moloney revealed the reason behind the stand off as the players making a stance against having to field in games without their county players, something that could become even more familiar in next year's campaign.
"The main point we would like to make is that we had a full team playing in the final and, going forward, that is the only way to play football at club level," said Moloney.
"We are getting to the stage now where players are going to have to decide between club and county. The club cannot survive without their county players and that was one of the reasons why things weren't good after the match.
"We weren't going to receive the Cup in a protest to the way our players are being treated by the county board and the Clare football management and it's something that we will have to look at going forward.
"We thought about not accepting it. Things are going to have to change with the county board going forward, or else we won't be supplying players to the county. This is where we are at. It's vital that all players can be made available or else we will just have to take control of our own players. It can be done."
Most Read Stories