Rena Buckley recalls being snubbed at underage medal presentation
October 15, 2018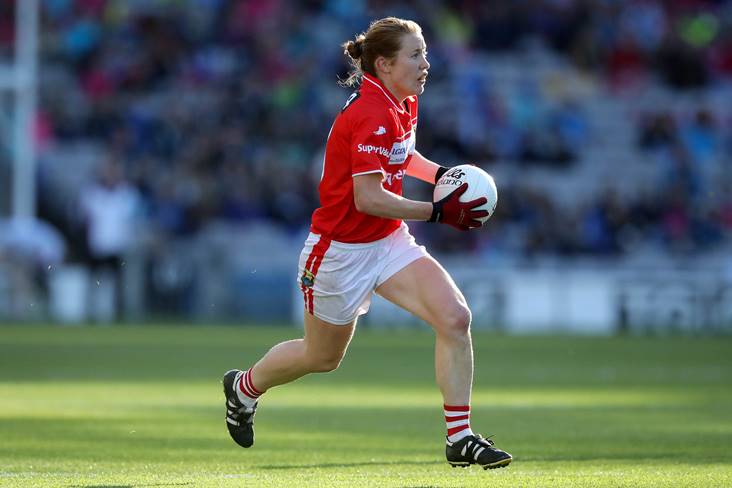 Cork's Rena Buckley.
©INPHO/Ryan Byrne.
It seems sexism is alive and well in Gaelic games.
With 18 All-Ireland senior medals between ladies football and camogie to her name, Cork's Rena Buckley is one of the most decorated players in the history of the GAA, but she still wasn't deemed suitable to present medals to an U12 boys team at a ceremony in west Cork last year.
Speaking at the launch of the 20x20 campaign, a movement aimed at increasing the media coverage, attendances and involvement in female sport by 20% by 2020, Rena explained how she was asked to present medals to the unnamed club's U14 girls and U12s boys winning teams, only to be informed at the last minute that a far less decorated male GAA player would be presenting the boys with their medals.
"I went along and when I got down there on the night, the lad who invited me took me aside and said 'Look we're really sorry but the GAA team actually don't want you to present the boys with the medals'," she said.
"They got some local guy to do it. He was absolutely mortified, he could hardly look at me - he was really embarrassed."
Most Read Stories