Tyrone County Board planning historic move
September 11, 2018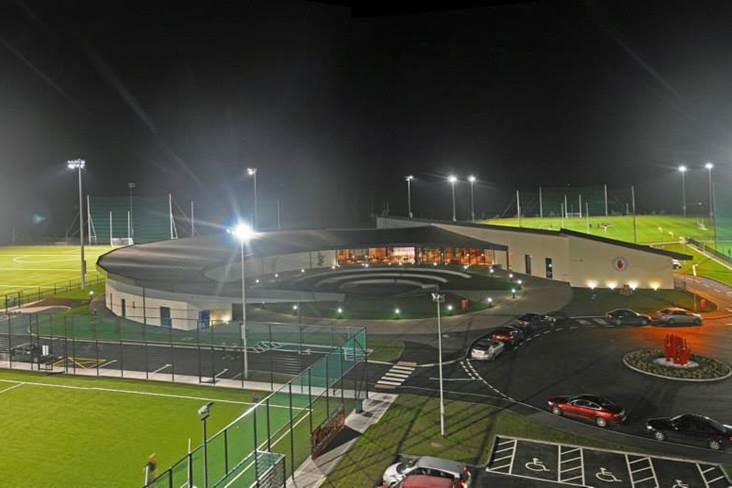 Tyrone GAA's Centre of Excellence, Garvaghey.
Ladies manager Gerry Moane believes Tyrone County Board plans to welcome ladies football and camogie into the Tyrone GAA family.
Ladies football and camogie always been self-governed bodies but Moane - whose Red Hands are due to lock horns with Meath in the 2018 All-Ireland ladies intermediate final at Croke Park on Sunday – told The Belfast Telegraph that an unprecedented move is afoot in Tyrone to bring the ladies codes in under the main GAA umbrella:
"I am a great believer that these things should come from the top down. In my personal opinion, there isn't enough push from the top to get that. But there are moves here in Tyrone, and Tyrone I always say are innovative and don't have to wait for others. I would be hoping they would move ahead and be ahead of everybody else.
"Why can't we come in under the one family? This is the GAA family in Tyrone, there is nothing to stop Tyrone from doing that. Yes, there are hurdles in the way, but there is an integration committee working away to try and get that closer.
"The ladies need direction from Croke Park and everybody in Croker needs to get their heads together and get that pushed along. But there are moves afoot in Tyrone to move along on their own, which would be very encouraging."
Most Read Stories