Rena Buckley calls time on her record breaking inter-county career
May 21, 2018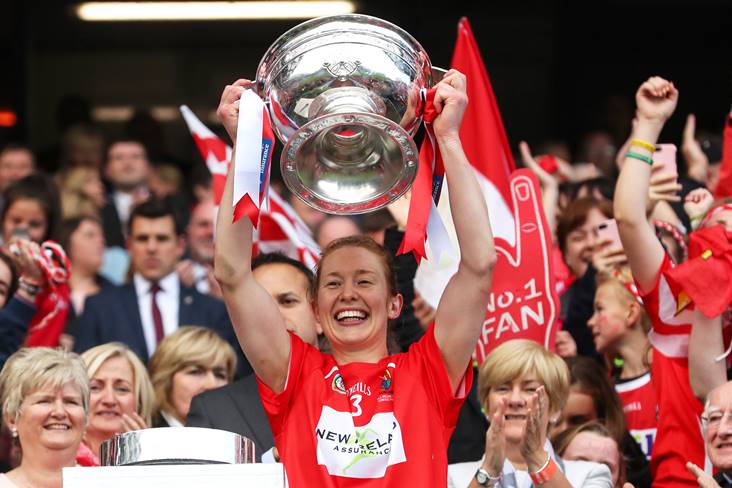 Cork captain Rena Buckley lifts the O'Duffy cup
The most decorated player in GAA history has announced her inter-county retirement.
The curtain has come down on the illustrious career of Cork camogie and ladies football legend Rena Buckley who accumulated an incredible 18 All-Ireland medals in the county jersey.
The 31-year-old's medal collection includes 11 ladies football and seven camogie souvenirs and last September she achieved the notable distinction of becoming the first player to captain her county to All-Ireland success in both codes following the one-point camogie final win over Kilkenny.
"Look, in every person's life, you only have a certain amount of time, there's limited hours you can give to what you want to do," the Inniscarra player revealed to the Irish Independent.
"For a long number of years, I've given sport a huge chunk of my time. And I've arrived at the stage of my life now where I have other commitments, other things I want to do. And I have to make the choice.
"It's not like I want to travel the world, or make massive changes in my life. But I want the chance to give more of my time to the people in my life."
Most Read Stories