Ireland need to hit the ground running - O'Shea
November 17, 2017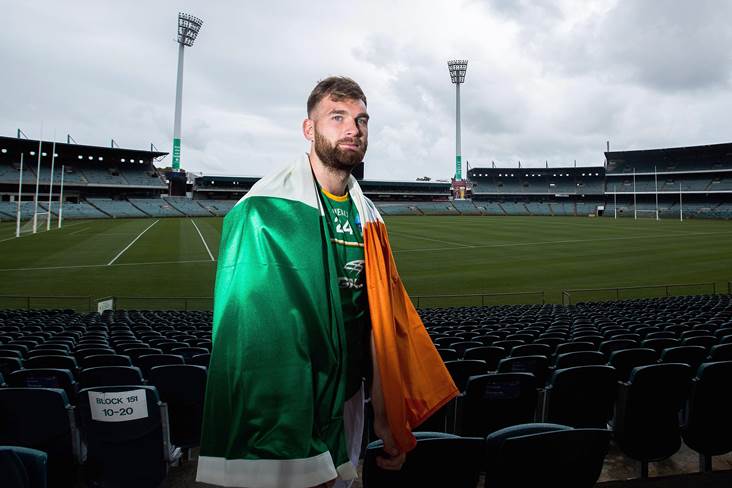 Ireland's Aidan O'Shea.
©INPHO/Tommy Dickson.
Aidan O'Shea says Ireland will need to reel Australia's lead in as quickly as they can in order to retain the Cormac McAnallen Cup tomorrow.
The Irish head into the second Test at Subiaco Oval trailing the hosts by 10 points and the Mayo star knows that a flying start will be crucial against the Aussies.
"Three years ago we were completely outplayed for the first two quarters and part of the third," O'Shea told The Irish Times.
"If we do that tomorrow the cup will be staying here in Australia so we've got to start well and as Joe said, we can't afford to give up easy opportunities.
"They got two goals last week and they really played well in front of goal. We have to make sure that we execute the game plan correctly but also reel that lead in as quickly as we can."
He also added that the team is in better shape than last week after some players had contracted a vomiting bug: "We had players in bed probably about 90 minutes before the game last week. Thankfully, it's just been the backroom team that has been sick this week! The playing group has been fine and we've drafted a few boys in as well so we're happier and more content as a group."
Most Read Stories