Aussies won't intimidate us, says Kernan
November 08, 2017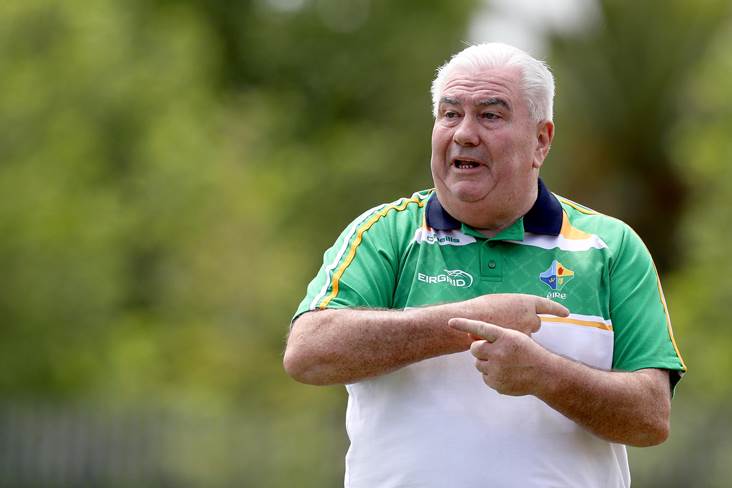 Ireland manager Joe Kernan.
©INPHO/Tommy Dickson.
Irish manager Joe Kernan has laughed off claims that Australia boast a physical and fitness advantage over the tourists.
Australia's Chad Wingard suggested that the main difference between the Irish and the hosts will be fitness and added: "We've got a few big boys to try and push them around and try and win".
In response, the Armagh man told The Irish Independent: "That's someone talking.
"I think the Australians know that the squad we've brought is big and mobile. So are they.
"I had a good laugh at that. The Irish boys have bridged that gap. It has turned more into a running game so the Aussies aren't as big or strong as they used to be.
"The GAA lads are getting more professional in what they do so I think it will be fairly even on that score. The Australians have some big boys but nothing our lads cannot handle."
Kernan added: "I can't see any of them intimidating the likes of Aidan O'Shea, Michael Murphy, Zac Tuohy or any of the other lads either.
"You can be physical in one way or dirty in another and, in fairness, I think the Australians have gone from that."
Most Read Stories