Carlow boss not seeking "any favours"
March 06, 2018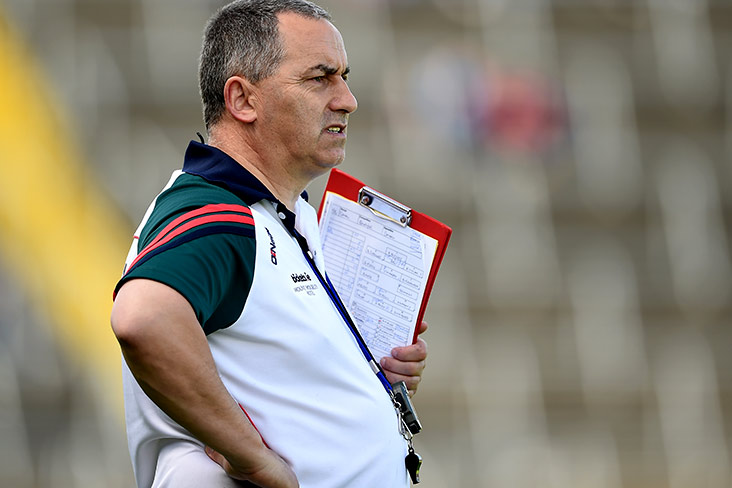 Carlow Manager Turlough O'Brien
With promotion still in their own hands, Carlow football manager Turlough O'Brien has resisted the urge to complain about an unfortunate Division Four fixtures anomaly.
Seeking to escape from the bottom tier for the first time in more than three decades, the Barrowsiders are locked in a promotion battle with Laois and Antrim. While the final round of games in the league are traditionally played at the same time, the fall-out from Storm Emma's disruption means that the O'Moore County and the Saffrons will face off in a refixed Round Five clash on Sunday, April 1st - a week after Round Seven has been completed.
Carlow's promotion rivals could theoretically gain an unfair advantage from this arrangement. "That's something for the County Board to take up with the powers that be," O'Brien states in The Irish Daily Mirror. "I'm glad the Wicklow game is on this weekend, that's the game that was supposed to be on last weekend so that's the game we're looking forward to and we'll review it after.
"I'm sure they had a difficult situation in Division Four because all the teams are travelling to London this year and they probably all have booked their flights over and it's complicated the whole fixture-making, I'm sure but, look, it won't count for anything if we don't beat Wicklow. That's the one we're focusing on at the moment.
"No point looking to anybody else to do any favours for you, so we'll be taking it one game at a time as we have up to now and we'll put the focus solely on the team that's ahead of us and we know Wicklow pretty well, obviously. They're our neighbours here and there's a good rivalry between the two counties."
Most Read Stories