McGuinness link up with Galway has potential to be a great move - Meehan
October 12, 2020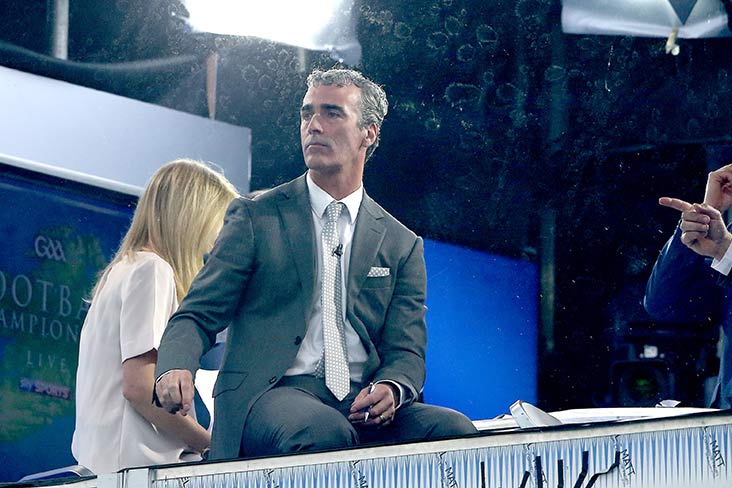 Jim McGuinness
Former Galway attacker Michael Meehan says Jim McGuinness's involvement with the Tribesmen has "the potential to be a great move".
It emerged yesterday that McGuinness is now involved in training the Connacht side after a video from Tuam Stadium surfaced showing the 2012 All-Ireland winning manager putting the players through their paces.
Speaking on RTE's Morning Ireland programme, Meehan said McGuinness would bring a wealth of experience to Padraic Joyce's team.
"If we've learned anything so far from 2020 is to never be surprised about what happens next. It's the potential to be a great move," he stated.
"He has such experience as a player, manager and in the area of sports psychology.
"We don't really know how much time he's going to get to work with Galway and in what role, but if he can get the time with them, you'll have to think there'll be a huge opportunity for the players to pick up something off him and couple that with what they've already been doing, it's going to leave them in as good a place as they can be running into the crunch season which is all going to happen very, very fast."
He added: "The thing I'd be looking forward to as to what Jim can bring is the wealth of experience he has gained in the last ten years alone being involved in different codes and different countries, but also closer to home with his success with Donegal at the highest level.
"When you bring someone like that into a dressing room, players are going to sit up in their seats and are going to really take notice."
Most Read Stories