Premier League star drops in on GAA club's training session
September 01, 2019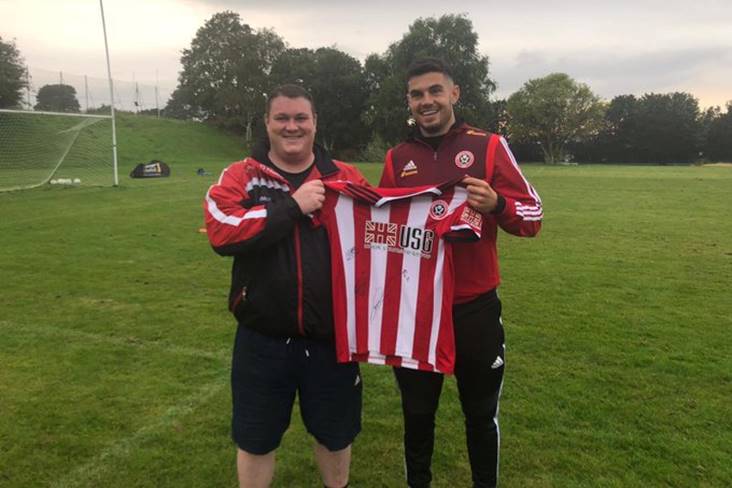 John Egan presents St Vincents GAA Sheffield with a signed Sheffield United jersey.
A GAA club in Sheffield was delighted to have John Egan at one of their training sessions this week.
Egan, whose late father of the same name was part of Kerry's famous four-in-a-row team, was a special guest of the St Vincent's club and presented them with a signed Sheffield United jersey.
A former GAA player with Bishopstown in Cork, Egan has excelled at the heart of the Sheffield United defence since signing for them last year from Brentford in a club record fee of £4 million. He helped them to secure promotion to the Premier League for the first time in 12 years last spring and was once again to the fore as they snatched a 2-2 draw with Chelsea at Stamford Bridge yesterday.
Most Read Stories