"I talked to them, we had one or two chats, and it just didn't work out"
October 28, 2021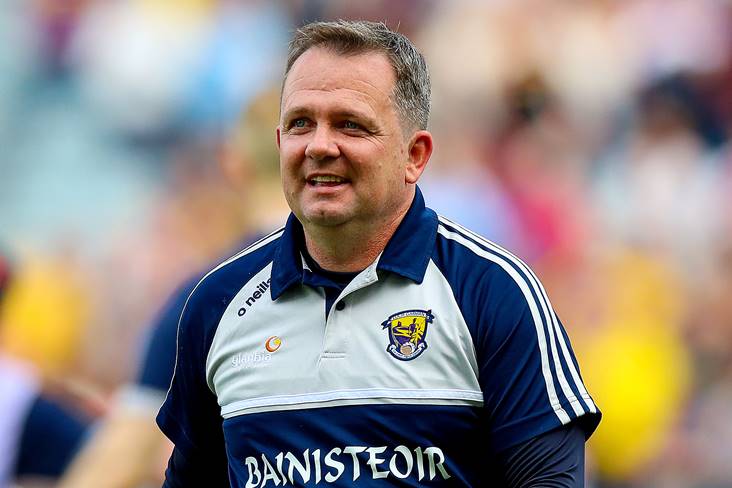 Davy Fitzgerald
Davy Fitzgerald has wished Galway and Henry Shefflin "the very best of luck" going forward.
The former Wexford boss was a heavy favourite to secure the Galway vacancy last week, with a backroom team said to be in place, before Shefflin's appointment was announced in a surprise twist.
"They rang me for the chat. I talked to them, we had one or two chats, and it just didn't work out," Fitzgerald told Sky Sports GAA.
"They decided to go with Henry, and that's it. I'm driving on. I've a lot of things to look forward to, and that's it. It's very simple for me. It was probably made a lot more out of than it needed to be. But all I can do is wish Galway and Henry the very best of luck.
"Henry got the job at the end of the day. He'd won an All-Ireland club with Ballyhale and was an unbelievable player. This is probably a lot different but I think he'll do really well. I wish him nothing but the best, there's no animosity here towards Henry from my side without a shadow of a doubt. I only wish him the best.
"I think it's the natural progression for him. Trust me, being on the pitch is the most important thing. God, I'd give anything to go back playing. Second to that is being on the sideline, third is it's nice to be a pundit and be on the telly, 'tis grand. That's probably the order. Henry saw this as an opportunity and he'd be mad not to take it.
"I know they might have said 'would you not wait for Kilkenny', but Brian Cody is doing a pretty good job I think. He's won Leinster again, he's doing pretty well. You can't just get rid of someone that's doing OK so why not let Henry go and do something different?"
Most Read Stories