Donnelly injury could be "career-threatening"
December 05, 2019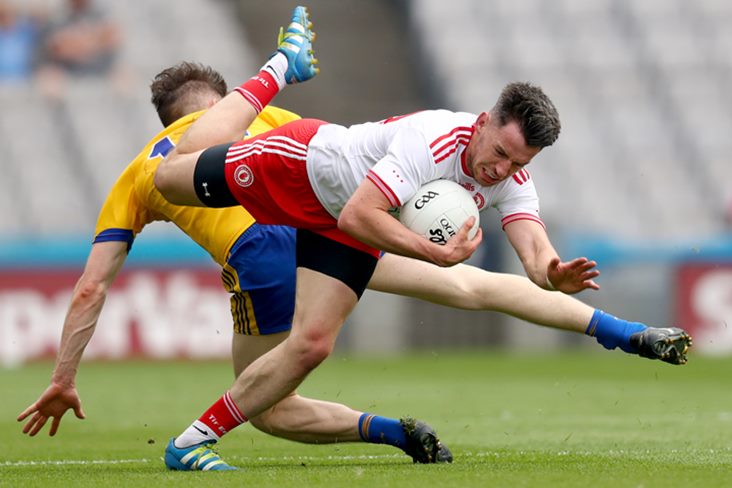 Tyrone's Mattie Donnelly collides with Cathal Compton of Roscommon
Tyrone captain Mattie Donnelly has revealed that his injury could potentially be "career-threatening" if not managed properly.
The Trillick clubman is facing a six-month lay-off after undergoing surgery to correct an injury problem which saw a tendon holding the hamstring to the bone detached.
Speaking at yesterday's Dr McKenna Cup launch in Ridden Hall Belfast, Donnelly said an exact timeframe for his return is not known.
"You can't set a timeline in stone," he told the Irish Examiner. "The more you learn about the injury it's definitely a tricky one and it's one if I don't manage it right then it is career-threatening in a way.
"That's from speaking to a few physios that are highly regarded and are experienced in dealing with it.
"You need to get it right because it's nearly one of the worst injuries you can get."
Most Read Stories