Lohan starting with clean slate in Clare
December 05, 2019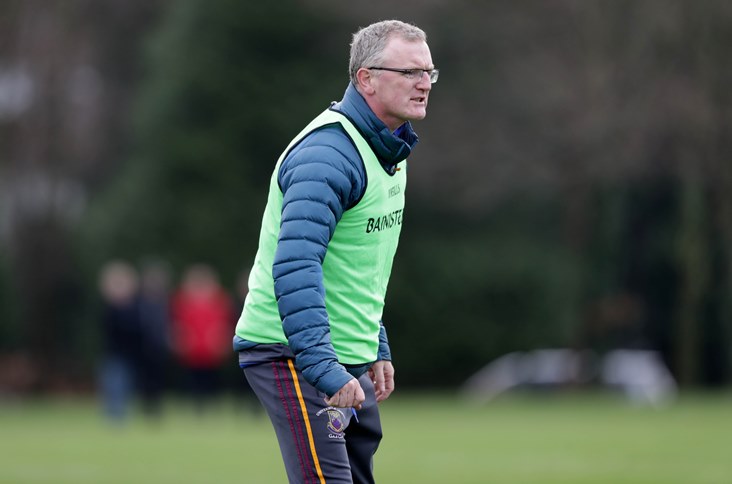 Brian Lohan during his stint as UL manager
by John Fallon
New Clare manager Brian Lohan says he will start with a clean slate as he sets about building a squad for the league and the championship next year.
His reign will begin this weekend when Clare make the short journey to Ballinderreen in south Co Galway to take on the Tribesmen in a charity challenge match at lunchtime on Saturday.
Lohan's first competitive game will be against All-Ireland champions Tipperary in Nenagh on Sunday week in the Munster league, with a home clash in Sixmilebridge against Munster championship Limerick on January 29.
The former double All-Ireland winner says he will use those matches to sort out his national league squad.
"We're playing the All-Ireland champions and the Munster champions, it's a great shop window for us to get a look at the guys and to test ourselves against what have proven to be the best in the last twelve months so we're looking forward to that.
"We started back a few weeks ago with a panel of approximately 50 players so we have a bit of work to do to get that down to 35."
Lohan admitted that the process to appoint him as successor to the joint management team of Gerry O'Connor and Donal Moloney was 'a bit all over the place', but now that he has finalised his management team they are anxious to hit the ground running.
"We are looking forward but we also need to look back as well and to an extent to try learn as much as we can. We've a good ambitious group of players and we're looking to do a good job and the players want to do a good job for the county," he added in an interview with Clare GAA TV.
"The big thing will be to try get as many lads as much opportunity to show what they can do over these next three or four months. It will be up to each of the players themselves to put their hand up and get a slot."
Lohan said the Munster championship is very strong at the moment but there is little between any of the sides.
"We are under no illusions. The Munster championship is a very competitive championship. But it's a tough championship for everyone and they are all on the same footing.
"We will prepare as best we can. We will have a good panel, a strong one, and not be dependent on just 15 guys. It's something to look forward to.
"We will have to do a lot of work on the training field. There is a lot to be learned from those matches but there is no getting away from the fact that the hard work is done on the training field," he added.
Saturday's match against Galway in Ballinderreen at 1pm will be the highlight of a weekend of fundraising for cancer charities.
Ballinderreen GAA are teaming up with the Maura Burke Memorial Fund and Cancer Care West to raise funds with a host of activities on Saturday and Sunday.
Most Read Stories