Receivers appointed to Hayes' Hotel
April 25, 2013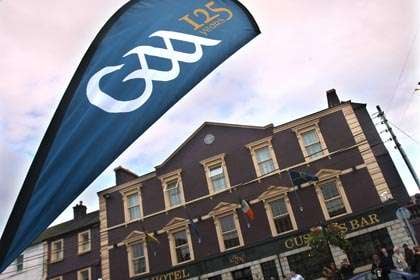 Hayes' Hotel Thurles
The birthplace of the GAA, Hayes' Hotel, has gone into receivership.
Accountants Kieran Wallace and Padraic Monaghan of KPMG have been put in place as joint receivers of the ironic 34-bed Thurles establishment, which has become the latest victim of the downturn. Sister-hotel, the Creggan Court Hotel in Athlone, has also gone into receivership over debts owed to AIB. Both hotels will remain open following the appointment of receivers.
Hayes Hotel is famous for being the site where the GAA was founded in 1884 by Michael Cusack, Maurice Davin, John K Bracken, George McCarthy, PJ Ryan, John Wise-Power and John McKay. It is also a popular haunt for GAA supporters before and after big championship games at the nearby Semple Stadium.
In 2008, former GAA president Sean Kelly urged the Association to buy and redevelop Hayes' Hotel to mark the Association's 125th anniversary.
Most Read Stories