Lyons joins race for Mayo post
September 08, 2010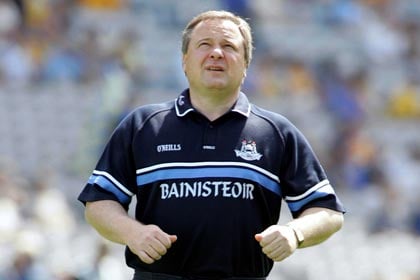 Former Dublin manager Tommy Lyons
Tommy Lyons is the latest managerial candidate to put his name forward for the vacant Mayo football manager's position.
The former Offaly and Dublin boss is native of Mayo, spending his early years out west before moving to the capital, stated that he would be "delighted" to speak to officials in the county over the possibility of succeeding John O'Mahony.
"I've left my name in. Would I be interested? I'd certainly talk to anyone who would be interested in talking to me. I have a lot of close associations with Mayo," said Lyons.
Mick O'Dwyer and Tommy Carr have been two outsiders linked with the vacancy, while John Maughan remains the favourite for a third term.
Most Read Stories