Regan backs management team
June 14, 2012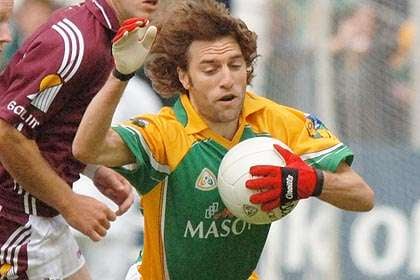 Leitrim's Colin Regan
Former Leitrim footballer Colin Regan believes that the county management team had no choice but to discipline full back Ciaran Egan.
The Leitrim management team dropped Egan from the panel for disciplinary reasons following an incident after the Connacht championship clash against London earlier this month.
And Regan, who was forced to retire from the game in 2010 due to a ruptured knee ligament wrote in his column for the Leitrim Observer that although he has sympathy for the Gortletteragh clubman, the decision by the management team was the right one.
"The decision taken by the management team was nothing personal," wrote Regan. It was taken because sometimes a line must be drawn in the sand. I'm not savvy to the ins and outs of what happened or the type of player conduct that was put in place at the start of the season.
"I do know that every player on the squad would have known exactly what was expected of them, what was considered acceptable behaviour, and what the consequences would be if their agreed code was breached."
Most Read Stories