Talty appointed Parnells boss
December 21, 2010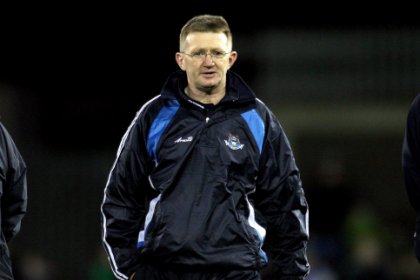 Brian Talty
Former Galway midfielder and Dublin selector Brian Talty has been appointed Parnells senior football manager for a three-year term.
Talty, who won back-to-back Dublin SFC titles with the Coolock club as a player in 1987 and '88, takes over from Declan North, having manager Division 3 side Clan na Gael Fontenoy last season. It is believed Kerry legend Paidi O Se was interested in the position and that Talty was chosen on the basis of his vast knowledge of the Dublin football scene.
Parnells chairman Frank Gleeson said: "The appointment process was a fairly exhaustive one but we've no doubts that Brian is the right man for Parnells. He did a good job with Clan na Gael and many of our members would be familiar with him given his coaching work at St David's".
Despite recruiting Laois stars MJ Tierney, Colm Parkinson, Colm Begley and Darren Rooney, Parnells failed to make an impression in this year's Dublin SFC, but Gleeson is hopeful that Talty's return will bring about a change in fortunes.
"We consolidated well in Division 1 of the league this year but our aspirations are focussed on improved showings in the championship and we're confident that Brian is the man to lead us back to our former glories."
Parnells are currently in the early stages of developing a massive EUR30 million complex in Coolock.
Most Read Stories