Online abuse was 'horrible', says Cork camogie star
February 25, 2017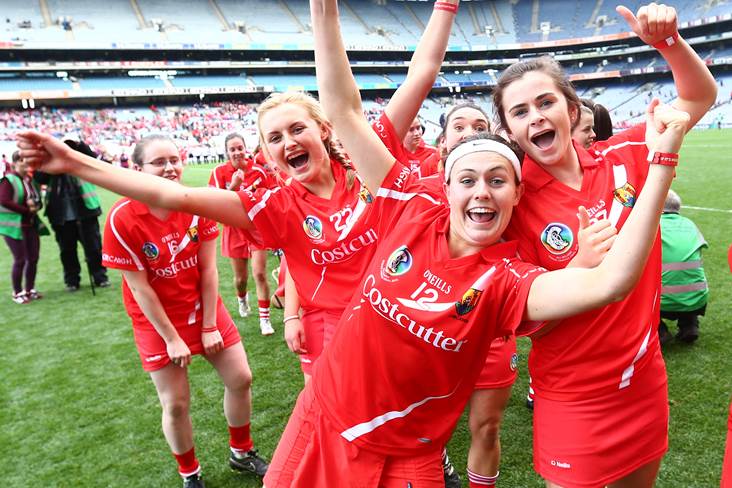 Cork's Jennifer Hosford, Hannah Looney and Sarah Fahy celebrate.
©INPHO/Cathal Noonan.
Cork's Hannah Looney has revealed how online abuse caused distress for her family in the wake of last September's All-Ireland senior camogie final.
Handshakes turned to shoves when Looney and Kilkenny's Colette Dormer greeted each during the pre-match handshakes. 
"It was horrible. I had thought nothing of it until after the game and I turned on my phone," the dual player told the Irish Examiner.
"It was just the heat of the moment. I didn't mean any harm. There were two of us in it and I met Colette Dormer at the All Stars. It's nothing you'd hold against anyone. But it was horrible afterwards, not so much for me, but for my family. They took it fairly badly, seeing all the online abuse.
"I just ignored it, but it did get a bit out of hand and it wasn't nice to see. My parents and my brother would still be very hurt over it."
Most Read Stories