Former Everton ace feels at home with the Seans
November 15, 2016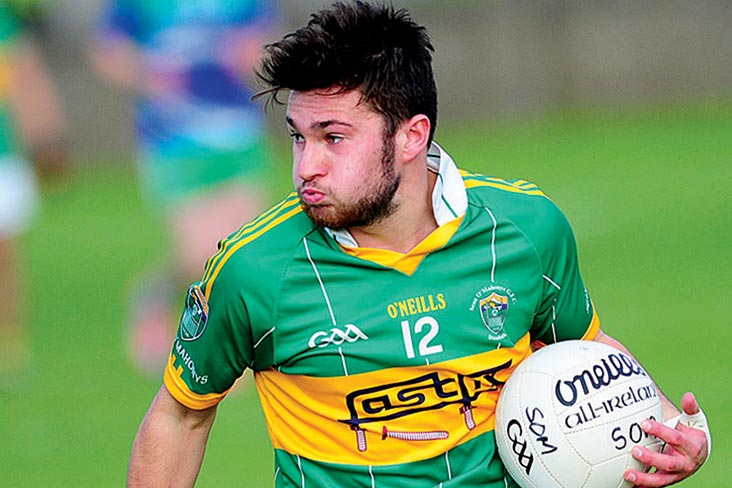 Sean O'Mahony's Ben McLaughlin
Former Everton FC trainee Ben McLaughlin says his heart was always in gaelic football.
The Dundalk man - grandson of legendary League of Ireland manager Jim McLaughlin - spent three years as a trainee with the Toffees and was with Derry City FC last year. He missed out on Sean O'Mahonys' Louth and Leinster IFC triumphs in 2014 and was a peripheral figure last year as the Point Road men reached the Wee County's SFC final.
But, this year, McLaughlin committed himself fully to gaelic and has helped O'Mahonys win their maiden Louth SFC. And, last weekend, the Louth kingpins accounted for Sarsfields of Kildare to reach a Leinster Club semi-final. 
"I was over there for three years. It was unbelievable, you're a 17-year-old living this professional life with all these big players around you and you just want to be like them," he tells The Irish Independent.
"In the back of my mind when the boys were back here playing I just wanted to be back home. I was always getting flights home if I could to watch the lads. When they got the run in the intermediate I didn't miss a game until the Leinster final. I was there for the rest of them. But being over there was top class.
"I didn't play a game (of gaelic football for three years). And that was sickening for me because my actual sport is gaelic, that's where my heart is. It was hard being away but obviously it is the opportunity of a lifetime being over there. I gave it everything; for three years I gave it my heart and soul. But I'm happy now and enjoying my gaelic."
Most Read Stories