TG4 "Ties the Record" with TV Audience for Ladies Finals
September 26, 2016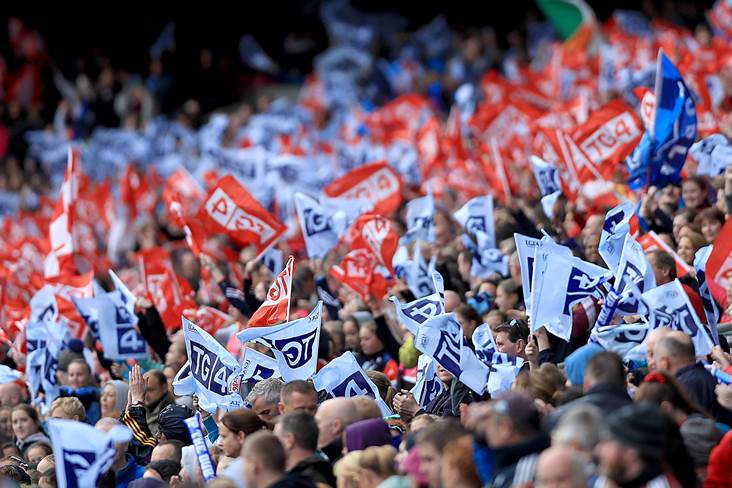 A view of Cork and Dublin supporters during the All-Ireland Ladies SFC final at Croke Park.
©INPHO/Donall Farmer.
Following on the LGFA's  great achievement in shattering their own Croke Park attendance record for yesterday's All-Ireland Finals the TG4 Championships, (34,000) the official TV audience measure has brought further good news.
This morning's Nielsen data confirms that TG4's live coverage of the Senior Final was viewed throughout by an audience of 235,000, with a reach of just under 500,000 (viewers tuning in at some point of the match).   The TG4 share of the national TV audience for the duration of the match was almost 27%.
All of these TV rating measures for yesterday's Final also match TG4's own audience records for this event over the past 16 years.  
Outgoing TG4 Ardstiúrthóir Pól Ó Gallchóir congratulated all those involved in the highly successful campaign to break the attendance record at Croke Park,   "Ladies Gaelic Football is now a  major  attraction," he said "and TG4 is delighted to be at the centre of promoting this great native Irish sport."
Most Read Stories