Kelly quits Faithful role
August 14, 2016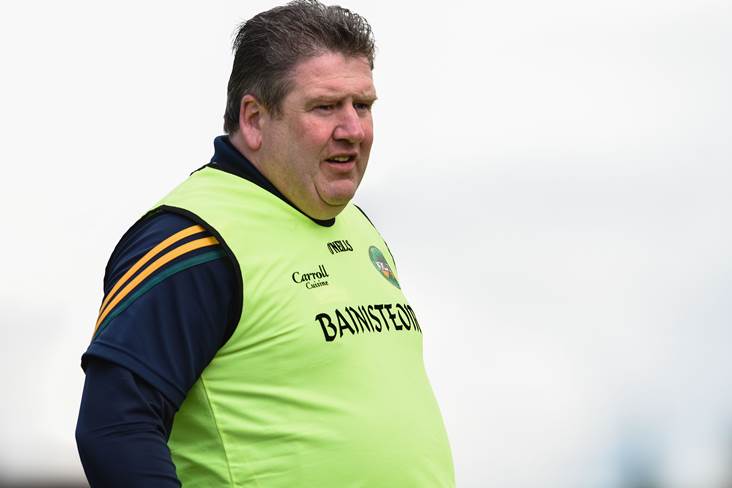 Eamonn Kelly.
©INPHO/Tom Beary.
Offaly are on the lookout for a new senior hurling manager as Eamonn Kelly has decided to call it a day due to 'increasing personal and business demands'.
The Tipp native, who took over from Brian Whelahan 12 months ago, informed Offaly officials that he was stepping down this weekend.
"Having reviewed the season just gone and considered the increasing personal and business demands on my time at present, I have informed Offaly County Board that I will not be in a position to continue as manager of the Senior Hurling team for 2017," he said in a statement.
"I want to thank all those who assisted me during the year. In particular, I want to thank my coach, Conor Gleeson, selectors, Gary Cahill and Ciaran McDonald, Performance manager Emmett Egan and the entire backroom team, all of whom gave me great assistance, loyalty and support and made a hugely valuable contribution to team preparation.
"Most of all, I want to thank the Offaly players. It was a privilege and a pleasure to serve as team manager to such a fine group of hurlers and people. They offered me every co-operation, commitment and trust at all times and I want to wish all of them every success for the future.
"I knew from when I first met Offaly County Board officers in 2015 that they really want to see improvement in the county's hurling fortunes and I want to thank them for their support and wish them well.
"Hurling needs counties like Offaly to compete consistently at the top level and my aim and that of my management team was to help them make progress towards that goal.
"I believe there is an excellent squad of players in Offaly with the potential to make significant progress in the coming years. I look forward to watching them do that and become a real and persistent force again at the top level."
Offaly Chairman, Padraig Boland has paid tribute to Kelly: "Eamonn raised the bar for everyone involved directly in Offaly senior hurling, making demands of us all and greatly enhancing the professional approach to team preparation.
"His honesty and integrity made for a trusting and progressive working relationship and his commitment to his role was exemplary, and we had looked forward to continuing that progress in 2017.
"I am deeply disappointed that he finds himself unable to continue as the progression being made was noticeable in attitude and fitness levels, and in gaining a greater understanding of what is required to achieve success at this level currently. 
"Eamon has acknowledged that the work required to enable Offaly become a hurling force again is not completed and we will begin work immediately to uncover a successor who can manage our next steps in that direction.
"I wish Eamon and the excellent people who formed his backroom team every success in all that they do and sincerely thank each of them for their commitment, and the valuable service they have provided, to Offaly hurling."
Most Read Stories