'I couldn't understand how people act this way'
December 17, 2015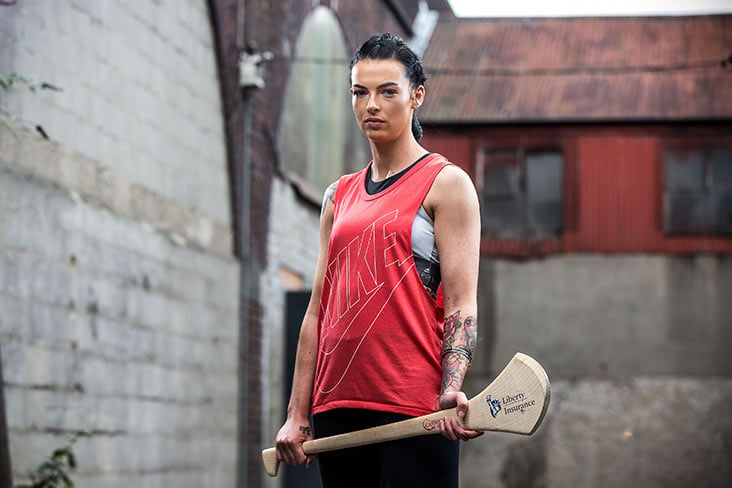 Cork's Ashling Thompson. INPHO
Cork camogie star Ashling Thompson has elaborated on the verbal abuse which she has been subjected to over past issues in her life.
Thompson has suffered from depression ever since a car crash in 2009 and was rocked three years later after losing two people close to her to suicide, one was her boyfriend.
The Rebels captain revealed the abuse she received during "one or two" club games to Newstalk Radio last weekend and since then she has been speaking on the station's 'Off The Ball' programme over past 'sledging' incidents.
"There was one standout club, I won't name names - it's not because I'm afraid to - it would just completely fall back on myself and them," Thompson said.
"The past was brought up and I was told that when I had the chance to give up on myself, I should have taken the chance.
"My ex-partner was brought into it as well, [they said] you know 'would you blame him?'
"It's shocking really. I never expected someone to steep that low. I wouldn't expect it from my own worst enemy. When you hear it coming out of a supposed athlete's mouth, especially at senior level, you wouldn't see it at junior Z, so I couldn't understand how people act this way.
"It was shocking and it took everything in my power not to bury my fist down their throat."
Most Read Stories