Four supporters follow Mayo
May 29, 2014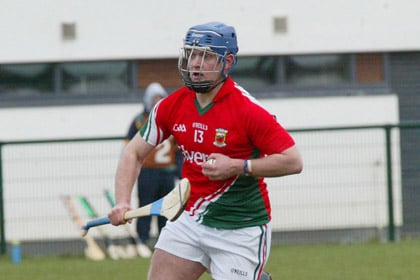 Mayo's Kenny Feeney.
Mayo forward Kenny Feeney has revealed that just four supporters from the county turned up at their Christy Ring Cup quarterfinal clash against Wicklow last weekend.
The Connacht side booked their place in the semi final of the second tier All-Ireland following an impressive win over the Garden County at Aughrim.
And now they host Kerry in the semi final on Saturday afternoon and Feeney is hoping that more supporters turn up for the match to cheer them on.
"I would love to see a crowd at all our matches," Feeney told the Mayo News. "We had four people in Wicklow on Saturday. Two Mayo men down from Dublin who didn't know each other and just met at the ground and two of the players' mothers. That was it. If it was a league game for the footballers, imagine how many would be there.
"We have some really talented players in this squad and I'd love to see their skill set on display to a much bigger crowd, it would help the game grow. We're going to give it our all whether people show up or they don't, but the speed and the excitement is well worth watching and it would be nice to have that extra support."
Most Read Stories