Video: Crossmaglen's Lithuanian connection
February 27, 2014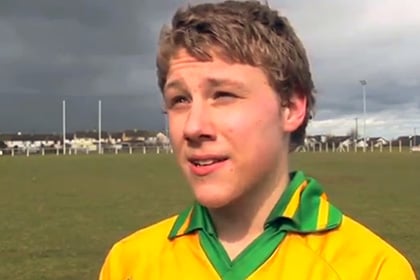 Arnus Dzinkevicius
See a special report on the Lithuanian connection in Crossmaglen.
Jerome Quinn's report begins four years ago when Arnus Dzinkevicius scored four goals in an Ennis Cup Final and comes right up-to-date with the same player captaining St Joseph's Crossmaglen this week to their first ever Danske Bank Nolan Cup triumph.
|"He's a good lad," says manager Ollie Reel. "As the captain, he's led the team from November and he's been a great all-round student. We're proud to have him in our place and you never know, he could be the first Lithuanian man to play for Armagh!"
Video by
Jerome Quinn Media
for
Ulster Colleges
.
Most Read Stories