Kilkenny footballers withdraw from Allianz League
October 10, 2012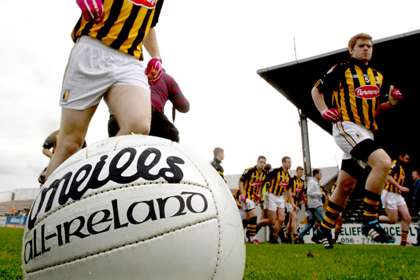 Kilkenny footballers have withdrawn from the league
Kilkenny have opted out of next year's Allianz Football League following a series of humiliating defeats this year.
The county has also withdrawn from the next year's Leinster junior and U21 football championships. Instead, the Cats will enter the new British championship in 2013 where they will play London B teams, as well as teams from other parts of England and one from Scotland. This competition will be played on a round-robin basis.
The move was unanimously approved by delegates at last Monday night's county board meeting. Since returning to the Allianz League four years ago, Kilkenny have recorded just one win - against London in 2008 - and have been on the receiving end of some serious hammerings. In the eight games they played in Division 4 this year, they conceding 26-195 and scored just 3-25.
In this year's Leinster U21FC, Louth beat them by 50 points.
Most Read Stories