Moran rues missed opportunities
August 23, 2011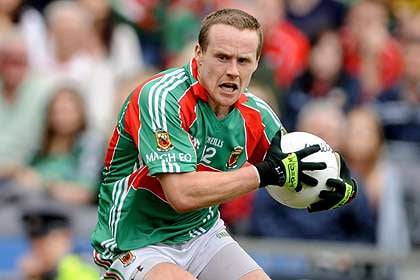 Mayo's Andy Moran
Andy Moran has spoken of his disappointment at missing three goal chances in Mayo's All-Ireland SFC semi-final defeat to Kerry.
The corner forward was in outstanding form once again last Sunday, but admits that he will be haunted by those missed opportunities - Kerry 'keeper Brendan Kealy saved two and he hit the post with his other effort - for some time to come.
"Goals win games," said Moran, who felt he was fouled by Marc O Se for the last chance.
"It's going to haunt me. I wasn't backing down from them, I was going for them because I thought we needed them at the time.
"Marc's a cute player, he pushed me onto my left foot for goal chances three times. I made Brendan look a bit of a hero. I struck them fairly well, but they were a good height for him.
"The last one I thought it was a penalty, I was shoved in the back, but that's cuteness for you."
Most Read Stories