Going to Croker 'used to be everyone's dream'
June 14, 2022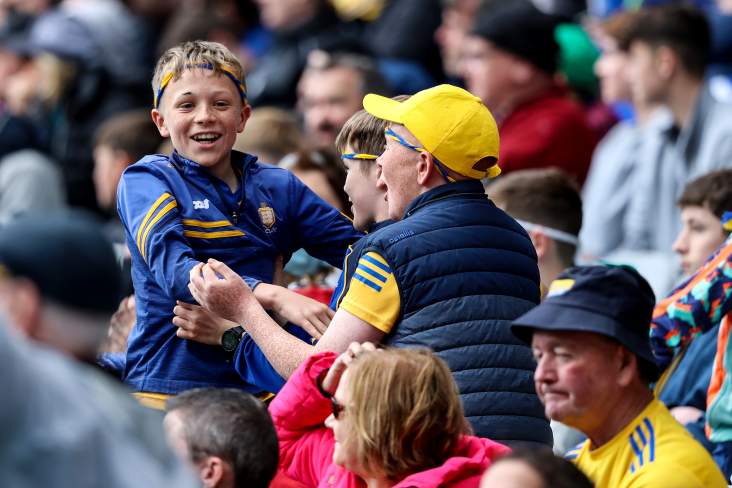 Clare fans celebrate their team's win over Roscommon at Croke Park ©INPHO/Evan Treacy
The GAA's decision to stage the four All-Ireland SFC quarter-finals at Croke Park on the weekend after next hasn't been well received by everyone.
Supporters of Mayo, Galway, Kerry and Cork, in particular, have a problem with making the long trek to Jones' Road at a time when diesel, petrol, food and accommodation costs have gone through the roof. And that's after the match tickets are paid for. But former Wexford football goalkeeper Anthony Masterson clearly isn't in that camp. He tweeted: "Can't understand all the people complaining recently about 'having to go to Croke Park' for their championship matches. It used to be everyone's dream."
In a further tweet, he said: "It's supposed to be a big day out. Happens only a few times in the whole year. I think we've lost the sense of that within the GAA.
"Everything is supposed to be easy now. I used to love the road trips and away days when I was a kid and Croker was the big one."
Most Read Stories