"You'd be insane not to go"
January 07, 2020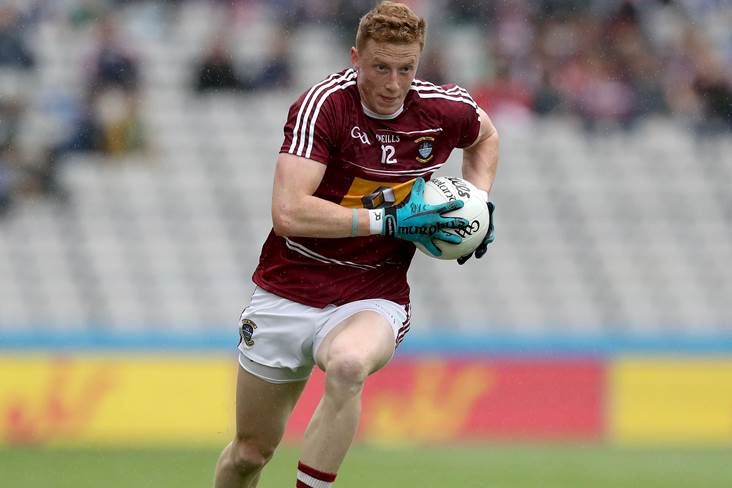 Westmeath's Ray Connellan.
©INPHO/Ryan Byrne.
Ray Connellan believes GAA players should pursue the AFL dream if such an opportunity arises.
The Westmeath footballer spent time Down Under with both St Kilda and Essendon Bombers before his Aussie Rules adventure came to an end and he says he has no regrets about the decisions he made:
"It was 100 per cent the best thing that I've ever done," he told The Irish Sun. "It was genuinely the best experience I've ever had from the minute it all started, all the little trips here and there in between until signing the contracts.
"If there was a young lad who had this opportunity and he was thinking 'should I or shouldn't I?', I would say that you'd be insane not to go and just see, give it a go, like you can always do what I did and come home.
"I loved every minute, even the stressful bits at the end, they make you grow and whatever, learn about yourself as a person. Being a professional athlete, it's what everybody dreams of.
"You are walking into a professional set-up every day of the week, you are getting paid to kick a ball, to lift weights — everything I enjoy doing here just as a hobby and next thing somebody comes knocking and offers you money to do it."
Most Read Stories