Defibrillator vandalised at Westmeath GAA club
November 01, 2019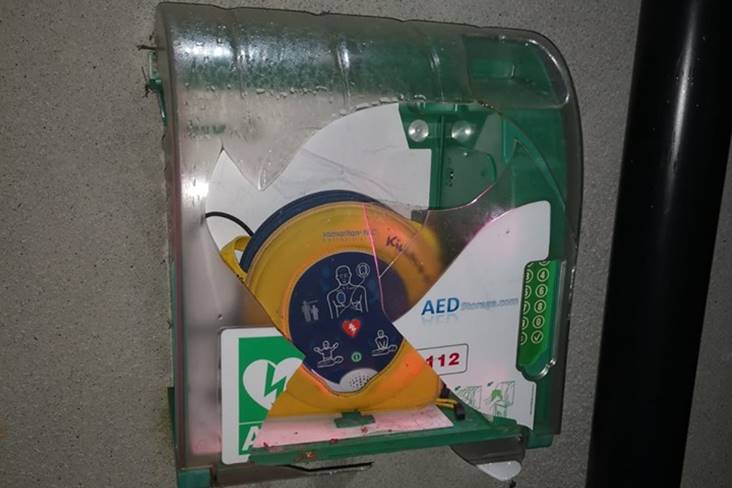 A defibrillator damaged at the Killucan GAA clubhouse in Westmeath.
A Westmeath GAA club has expressed its disgust after a defibrillator at its grounds was damaged by Halloween revellers last night.
The potentially life-saving device at the Killucan GAA clubhouse had its plastic smashed, leaving it exposed to the elements. Killucan GAA posted a picture of the damage on its Facebook page, adding that it had to ask 30 'drunk kids' to leave the club grounds after the incident had taken place.
Most Read Stories