Death of All Ireland Final Hero
December 22, 2020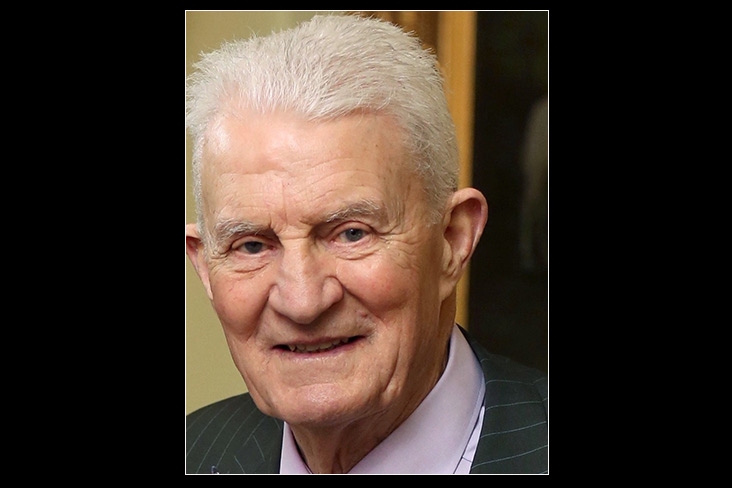 The late Jim Fives
Sorry to report the sad passing of Jim Fives, who appeared in two All Ireland final for his adopted Galway.
A native of Tourin, Waterford, Jim was at centre half back for the Tribesmen hurlers in 1958. Opponents Tipperary were warm favourites, so much that the attendance at the hurling final was one of the lowest on record.
Amazingly Galway had made it to the final without playing a game. That year the Munster champions took on their Leinster counterparts while the Connacht winners engaged the Ulster kingpins. And in 1958 there was no Ulster championship.True to form, Tipp romped home on a 4-9 against 2-5 scoreline.
Three years earlier the men in Maroon also contested the final. Galway again got a semi final bye and with Jim Fives lining out a right full back the men in maroon were outhurled by the outstanding Wexford team of that time, 3-13 over 2-8. Nevertheless Jim had an outstand hour and gave his legendary oppenent Tim Flood absolutely no leeway.
Following that 58 final debacle Galway were placed in the Munster championship for the following summer, a competition they participated in until 1969.
Jim Fives was a Deise minor in 1947 and old timers will recall how his club, the minnows from Tourin and backboned by Jim and his three brothers overcame the might of Mount Sion in the Waterford championship of 1950. Indeed there would have been five Fives playing as another brother, Maurice was away from home studying.
Jim made his debut for the Deise seniors in 1949, just missing out on Waterfords inaugural All Ireland win the previous autumn and went on to give five years of outstanding service to his county.
He captained the team in 1951 with Waterford just bowing out to the all conquering Tipperay combination by only three points in the Munster championship.
In 1951 Jim was commisioned a Lieutenant in the Irish army and was stationed in Galway. Those journeys home when Waterforf were playing National Hurling League matches down in Dungarvan or wherever in the Deise started to take their toll and an ardous journey home often meant a return long after the midnight hour.
Jim was already playing club football and hurling in Galway and an inter county transfer was also obtained to the Tribesmen. Thus his participation in those finals of 55 and 58.
He had previously lined out for the Waterford footballers and gained a Galway senior football championship medal in 1951. His team An Cheadh Cath, made up of players from the army barracks in Renmore, beat St Grellans in the county decider.
Jim Fives retired from the army with the rank of Colonel and while a Lieutenant served in the Congo.
On his return from Africa in 1961 and with another job relocation he switched his GAA allegiances to Roscommon. A hat trick of Connacht junior hurling championships followed with Fives a huge driving force.
No Celtic Cross though for the Tourin man. He could be classed as so unlucky. Just missing out on that Waterford win of 1948 and their re emergence in the late fifties. And with Waterford and Galway he was to cross swords with three of the greatest hurling combinations ever --- Tipp of the late forties/early fifties, Wexford of the mid fifties and poosibly the greatest Premier team ever which operated in the late fifties and early sixties.
But the hurling ability and leadership qualities of Jim Fives were never in doubt. And there were numerous other awards.
He proudly wore the Railway Cup jersey of Connacht for a number of years, appearing in the final of that tournament in 1955 and 59. Jim was also chosen for Rest of Ireland selections and played for this elite band of hurlers in 1953, 54 and 59.
And the biggest accolade arrived in the GAA's Centenary Year of 1984 when Jim Fives was picked on the Best Ever Team not to win an All Ireland medal. He was also chosen as captain.
Going back to the Deise, Jim was involved with Galway teams who received heavy beatings from Waterford. in the 1957 All Ireland semi final and during that first sojurn in the Munster championship of 59.
His grandnephews Darragh and Shane Fives are no strangers to hurling fans while a nephew, Tom Fives, won an All Ireland under 21 medal in 1992 and was a regular on the Waterford senior team
Jim Fives passed on to pastures greener last Thursday, December 17th. He was 91 years of age.
Ar dheis De go raibh a anam.
Most Read Stories