CPA 'concerned and disappointed' with latest Tier 2 competition development
September 18, 2019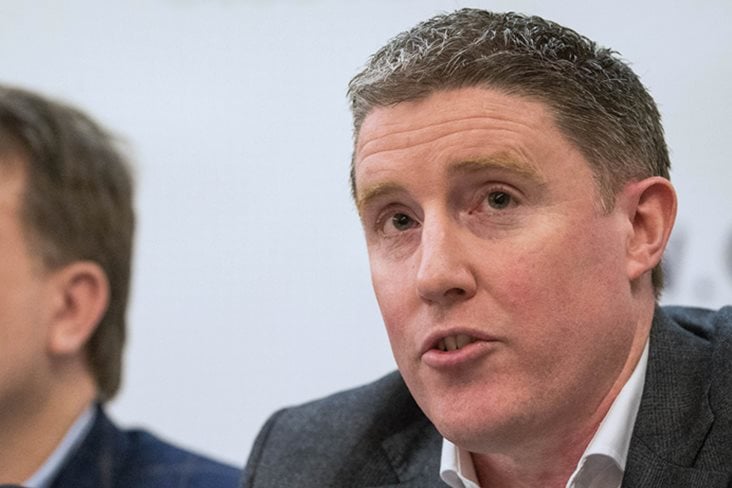 Michael Briody of the CPA
The Club Players Association is 'very concerned and disappointed' that a Tier 2 championship proposal will be on the agenda at next month's Special Congress in Cork.
In a statement, the CPA argued that the work of the Fixtures Calendar Review Taskforce should be given priority now.
CPA chairman Micheál Briody explained: "We are very concerned and disappointed that the GAA central management committee has decided to bring forward proposals for the Tier 2 competitions to Special Congress in October while the Fixtures Calendar Review Taskforce has not yet made its report, recommendations and options as directed when it was established in June. The Taskforce was asked to report by November and its work is ongoing.
"Since our earliest engagement with Croke Park we have argued against this sort of incremental change which has hampered real progress in improving the lot of all players. Now that we have in place a Fixtures Taskforce, surely we must give the people involved the respect to let them bring forward their considered recommendations within the agreed timeframe so our fixtures problem is addressed for all our players."
One of the main points of focus for the Fixtures Task Force is the timing and structure of the main senior inter-county competitions (pre-season, league and championship). It was asked to report by November.
"The CPA has engaged fully with the Fixtures Taskforce since its formation contributing feedback and analysis, and making available all materials and proposals that we have developed to date. This has all been done in good faith in the assumption that the Taskforce would be allowed to complete its work unhindered as directed. That appears now not to be the case.
"While we are disappointed that Special Congress is going ahead, we will continue to work within the Fixtures Taskforce to try and find a workable solution for club players from 2021."
Most Read Stories