Coggins expects competitive London SFC
September 06, 2019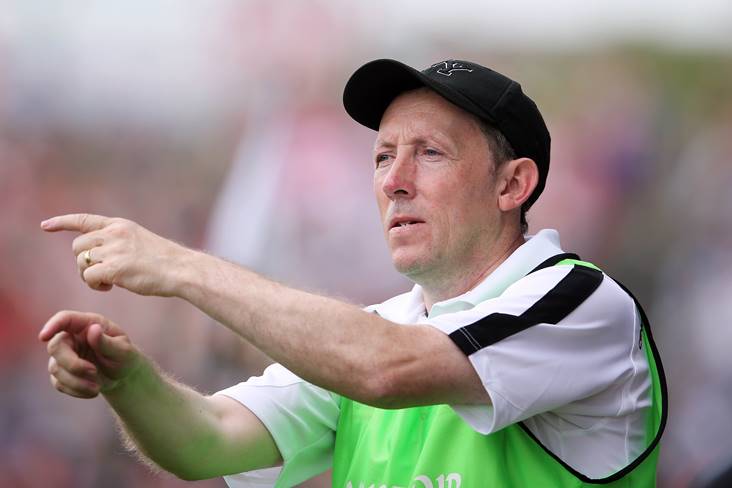 Paul Coggins. ©INPHO/Cathal Noonan.
Tir Chonaill Gaels manager Paul Coggins feels that this year's London SFC could well be the most competitive in years.
The former London manager will be hoping that TCG can defend the title they won when defeating Fulham Irish in a replay last year.
However, they will have to be at their best to see off the likes of Fulham, Neasden Gaels, Kerry Kingdom Gaels and St Kiernan's.
There is some exciting talent on display in this year's championship with Down's Caolan Mooney and Armagh's Jamie Clarke lining out.
And Coggins, who is linked with a return to the London job, believes that it will be an exciting championship.
"Neasden have brought in some exceptional players," Coggins told the Irish Post. "Caolan Mooney has an incredible turn of pace and you can see why he was playing professional sport in Australia. Jamie Clarke is one of the finest footballers in Ireland, it's as simple as that."
He added: "Fulham will be up there again. Lorcan Mulvey and Liam Staunton are as good as anything at this level and our matches against them have been close in recent seasons.
"But I wouldn't discount St Kiernans. They have talented players such as Adrian Moyles and David Carrabine. It's going to be tough this year, probably the most competitive it has been in recent years."
Most Read Stories