"It puts everything into perspective really"
June 18, 2022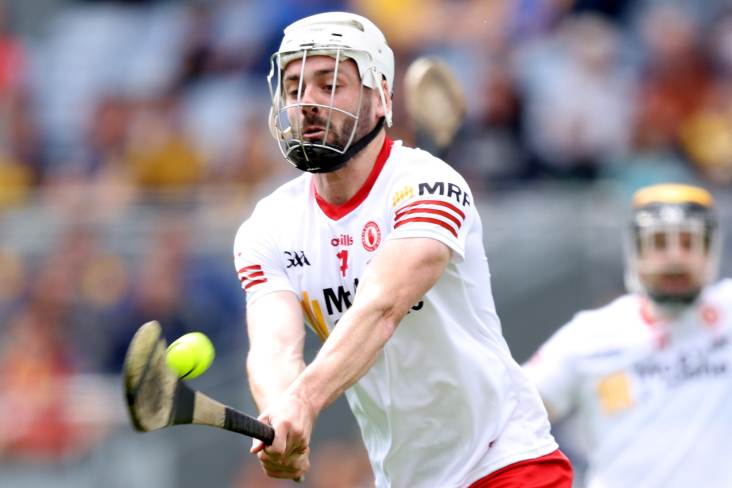 Tyrone's Damian Casey ©INPHO/Tom Maher
Former Clare star Anthony Daly put hurling into perspective with his comments following the tragic death of Tyrone star Damian Casey.
News broke this morning that the 29-year-old had died in an accident at a swimming pool in Spain on Friday night.
Speaking on RTE Sport ahead of the All-Ireland SHC quarter-final clash between Cork and Galway this afternoon, it's the sort of tragic incident which puts everything into perspective, describing Casey's passing as "such a loss".
"It's just incredible news to wake up to this morning. We all live for days like this, but the passing of Damian is such a loss for his family and his club," said Daly.
"He scored 14 points in Croke Park just a few weeks ago, and it's just such a loss. It puts everything into perspective really.
"These days are magnificent and we live for them, but when something like this happens it gives us a bit of a wake-up call – life is fickle enough, and it can be very cruel at times."
Most Read Stories