Connacht GAA: All you need to know about the world's largest sports dome
July 09, 2020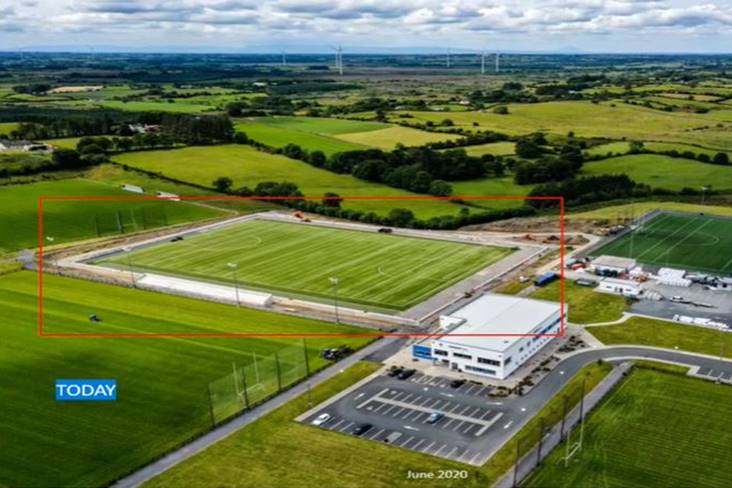 An aerial view of the Connacht GAA Centre of Excellence showing where the Air Dome facility is located as highlighted by a red rectangle.
The world's largest sports dome is due to be completed at the Connacht GAA Centre of Excellence in September.
This €3 million state-of-the-art Air Dome about the same height as a six storey building - including a full-size indoor GAA pitch modelled on MacHale Park in Castlebar, extensive gym facilities, an indoor running track and movable seating for spectators - will be nothing like we've seen before.
Construction works began on the new facility in Bekan last October and 30,000 tonnes of stone was used in the construction with ring beams installed around the perimeter of the site.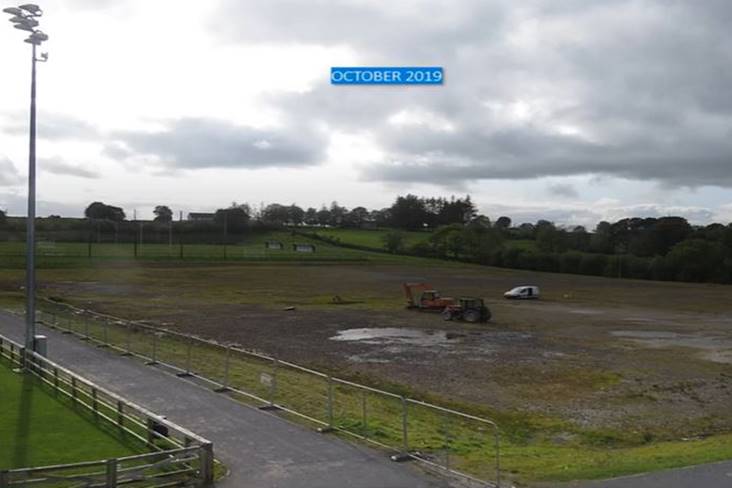 Construction got underway in October 2019.
Since the lockdown, the playing surface has been laid and the dome itself is currently being built ahead of its completion date in two months' time.
Connacht GAA Secretary John Prenty and Provincial Games Manager Cathal Cregg gave some interesting facts and figures about the air dome in a live stream event on the Connacht GAA social media pages this evening.
The Air Dome is even 'smart' enough to know the weather conditions, if there is high winds, it automatically inflates more air, thus becoming harder and if there is snow, the outside layer deflates, causing the snow to melt.
Join Connacht GAA Secretary John Prenty and Provincial Games Manager Cathal Cregg as they introduce the world's largest...

Posted by Connacht GAA on Thursday, 9 July 2020
Most Read Stories