'5orry about all the typo5'
August 23, 2019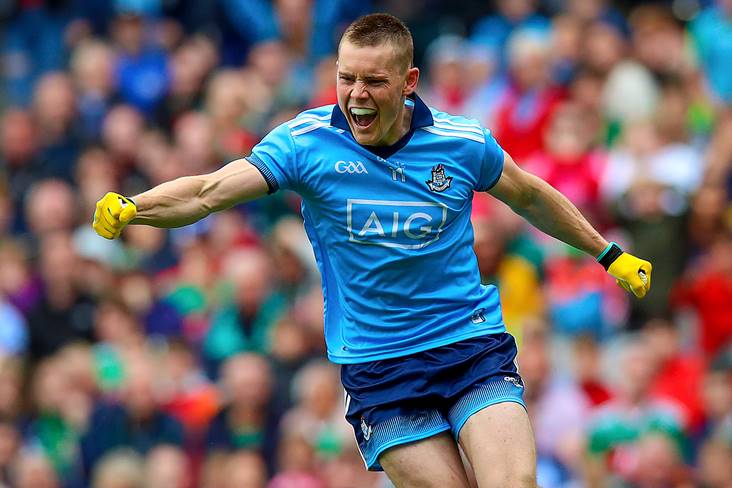 Dublin's Con O'Callaghan celebrates. ©INPHO/Tommy Dickson.
Dublin Lord Mayor Paul McAuliffe won't endear himself to anyone in the Kingdom after penning this cheeky, typo-filled letter to his Kerry counterpart Niall Kelleher.
In inviting Niall and his wife to stay at The Mansion House on the weekend of the All-Ireland SFC final, McAuliffe couldn't resist making reference to Dublin's five-in-a-row bid by replacing the letter 's' with the number '5'.
He wrote: "Dear Niall. There i5 5ure to be plenty of banter between your kingdom and my city ahead of the men'5 All-Ireland Football Final.
"But banter a5ide, we are a city of welcom5 and it would be my plea5ure to have you and your wife 5tay a5 our gue5t'5 in the Man5ion Hou5e that weekend. P.S. 5orry about all the typo5."
Most Read Stories