Galvin expected to be Dublin interim boss following Farrell ban
April 05, 2021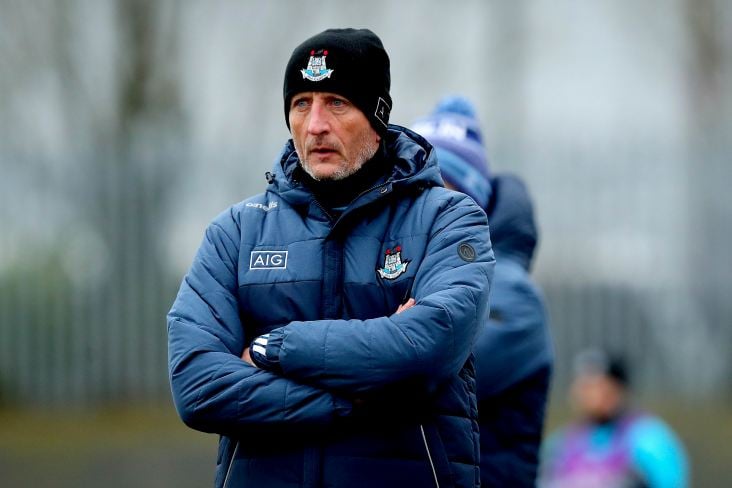 Dublin selector Mick Galvin
Mick Galvin is expected to take up the role as Dublin's interim manager following Dessie Farrell 12-week suspension handed down by the county board last week.
Farrell's punishment came after at least nine Dublin players and one coach were pictured partaking in a training session at the Innisfails GAA grounds on Wednesday morning.
The breach of Covid-19 restrictions came 12 hours after the GAA had warned against any collective training sessions ahead of the April 19th restart for inter-county activity.
As a result, Farrell was handed a three-month suspension by Dublin GAA and further sanctions could be handed down to the All-Ireland champions by Croke Park.
Galvin, a former team mate of Farrell's with Dublin and Na Fianna, is said to be the next most experienced coach in the Dublin set-up and is poised to take up the role as interim manager in Farrell's absence.
While the GAA's revised fixtures roadmap for 2021 has yet to be unveiled, Farrell is officially banned from attending training sessions once they resume on April 19th, as well as the dressing room and touchline on match days. However, he will be permitted to attend games as a spectator until his suspension expires.
Most Read Stories