Clubs won't be charged for their GPOs until September
July 07, 2020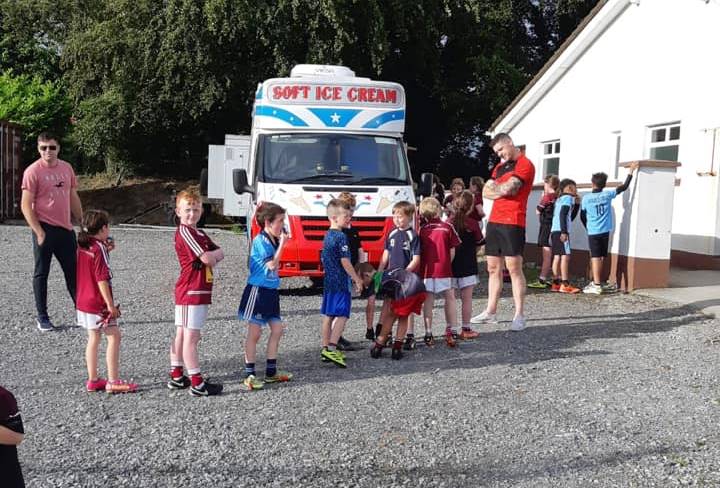 An ice-cream van paid a surprise visit to young Kilbeggan Shamrocks footballers at their weekly coaching session. Pic via Kilbeggan Shamrocks GAA Club on Facebook.
Leinster Council has told clubs who have Games Promotion Officers that they will not have to resume payments until at least September.
A full time GPO who delivers 40-hours of coaching per week can cost a club up to €20,000 per year but as soon as GAA activities were suspended on March 12, Leinster Council informed clubs that all fees were being suspended.
In a letter to clubs, Leinster Games Promotions Officers Alan Mulhall and James Devane said: "With activity resuming on pitches, we are conscious that now you will also be looking to get your GPO back active. In order to balance the financial constraints and the will to make use of the GPOs, we will not be requesting the resumption of payments until September.
"We will facilitate that the GPO remains part of the county staff for the duration of the Cul camps, but it available for club engagement on a limited basis per week, if the club has activity for them."
Most Read Stories