Cullen in favour of McMenamin appointment
August 14, 2019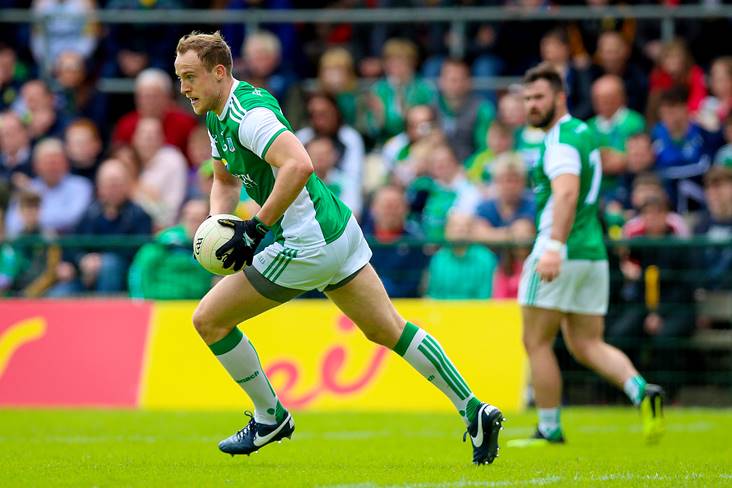 Fermanagh's Che Cullen. ©INPHO/Tommy Dickson.
Full back Che Cullen would love to see Ryan McMenamin appointed as Fermanagh senior football manager.
The former Tyrone defender made a massive impact as assistant to Rory Gallagher on Erneside over the past two seasons and the Belnalec clubman hopes he's now handed the manager's job vacated by Gallagheer last month.
"I'd love to see Ricey get it," Budapest-based Cullen told The Irish News. "He brought a lot to us over the last two years. I worked with him a lot because he was our defensive coach and I learned a lot off him.
"I think he'd be a good Fermanagh manager so, why not? Rory and Ricey were very flexible about me coming home but you don't know who is going to be in the hotseat next year. Will they be willing to fly me home for games? Are the flexible enough to understand that I won't be doing the same intense training as the rest of the lads?
"I'll have to wait and see, it's all down to the person who comes in next year I guess. If Ricey is the manager, then I'd say I'll be coming home for games next year."
Most Read Stories