Some managers treat players like robots - Moran
February 19, 2021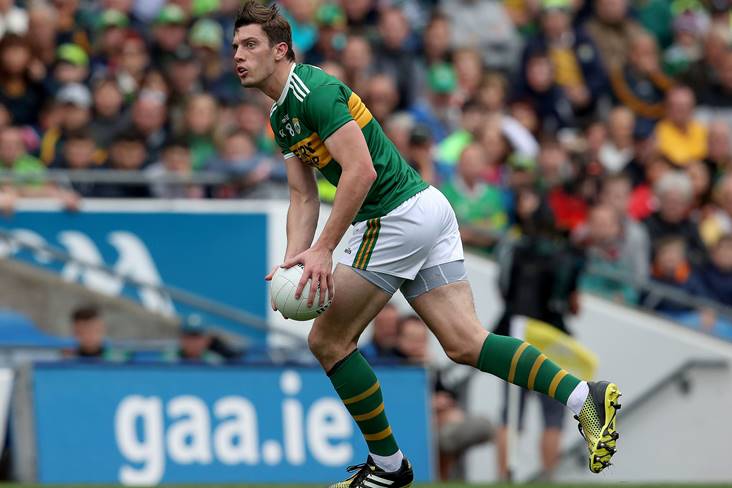 Kerry's David Moran. ©INPHO/Bryan Keane.
Kerry midfielder David Moran believes too much commitment being asked of players is leading to a drop-off in participation rates at club level.
Speaking at the New York GAA winter webinar series, Moran outlined his thoughts on club players being asked to much by management teams saying that certain managers are "trying so hard to make people into robots".
"The commitment has to match the fun element," said the two-time All-Ireland winner. "Sometimes, people want too much commitment from club players. From a club and young people's point of view, it is almost like the sacrifice is as important as the journey, in that the training doesn't count unless you are doing it at 6am in the morning.
"The balance between making sure that there is a decent level of commitment, in that you are hitting all the boxes, but also, that it is enjoyable, it is not a chore.
"You are not bringing guys down half the length of the country and then training at 7am in the morning so they can't meet their friends the night before.
"At club level, I think that's where a lot of people have stopped playing football."
He added: "At times at club level, and I can only say from my own experiences, sometimes managers are trying so hard to make people into robots. In terms of dedication and commitment that it takes the fun out of it and all of a sudden you are surprised why people have stopped playing."
Most Read Stories