GAA encouraged by the possibility of Amazon Prime bidding for games coverage
February 17, 2021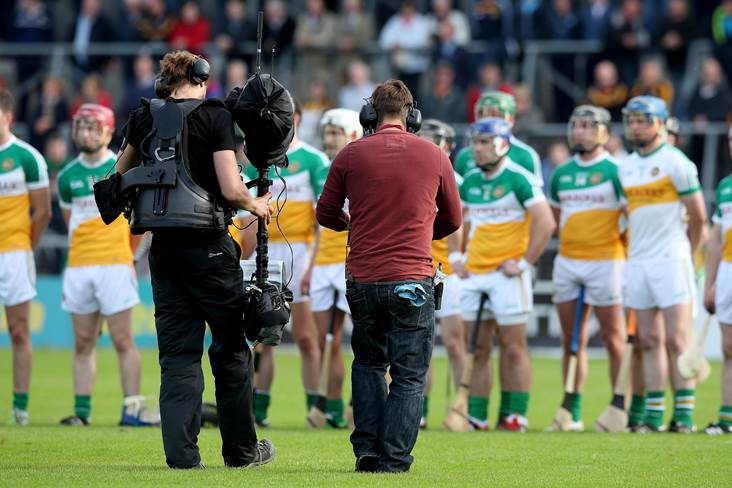 A TV camera crew film the Offaly team.
©INPHO/James Crombie.
Speaking at the release of the GAA's record loss making financial figures, GAA Commercial Director Peter McKenna said that new entrants to the media market like Amazon Prime are good news for the association.
The GAA recorded a loss of €34.1m in 2020 with commercial revenue dropping from €20m to €8.7m.
The GAA's TV deal is up for renegotiation this year and McKenna believes Amazon Prime could be a bidder, which is a big bonus for the struggling association.
"Streaming and digitisation are going to be a bigger part of the contracts," McKenna told RTE.
"We have a very good product for media rights negotiation and I think there are a lot of players in the market now and new ones coming into it.
"So I'd be very confident that we'll have a very healthy discussion with the existing partners but there are newcomers coming into that frame too, like Amazon for example."
Most Read Stories