Kildare midfielder slams advanced mark as "a shambles"
September 16, 2020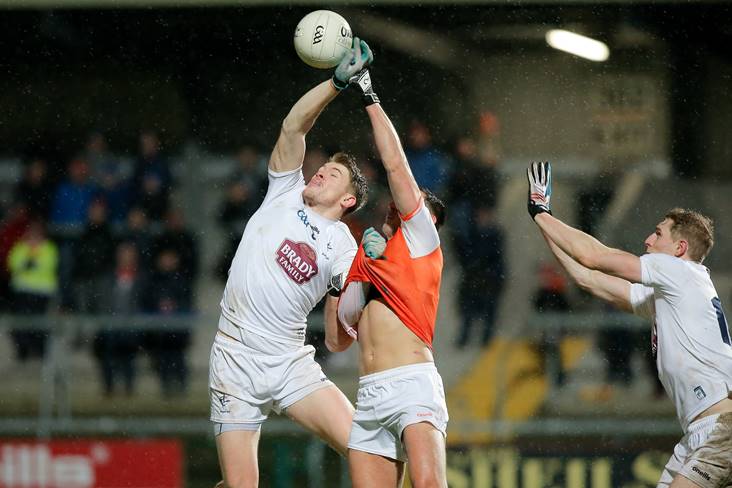 Kildare's Kevin Feely goes highest. ©INPHO/Philip Magowan.
Kildare midfielder Kevin Feely has slammed the advanced mark rule recently introduced into gaelic football as "a shambles".
The new rule was trialled in last year's Allianz Football League before being made permanent at Special Congress. The Athy clubman has expressed reservations about its implementation and suggests that the "tried and tested" AFL mark rules could be better suited. Feely aired his views on Twitter, adding that "it's an unnecessary addition to the game".
"The forward mark rule in football really has been a shambles since it was brought in." he tweeted today.
"Literally every second referee you come across has a different definition on the ruling of it and to be fair to refs it is hopelessly ambiguous. Worse again, now it's affecting the ruling of the kick out mark with players and refs not knowing where they stand on signalling, whistling, playing on etc.
"No need for it to have been brought in in the first place but if they are going to try it why not use the AFL ruling on it as it's tried and tested and easily refereed?"
Most Read Stories