What they said…the weekend in quotes
September 07, 2020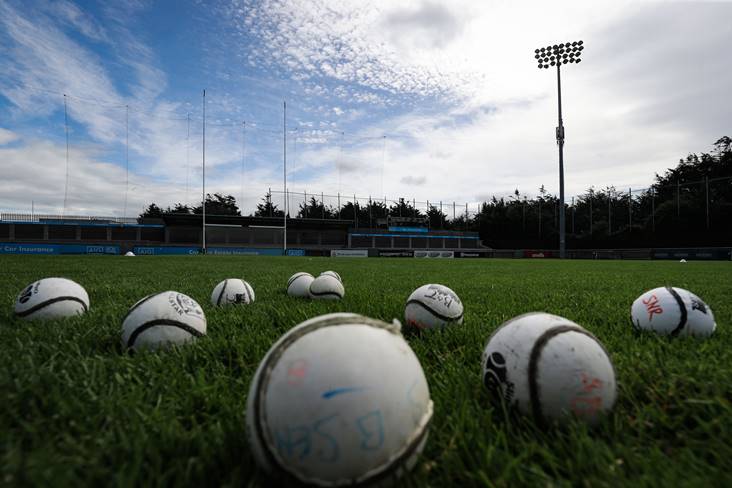 A view of Parnell Park before the Dublin SHC quarter-final clash
It was another weekend where club action took centre stage across the country...
"Looking at the players and players being able to commit to one thing or another. I think there is scope there definitely to condense the inter-county season and I think everyone would welcome that."
Armagh's Aidan Forker is in favour of dividing up the fixtures calendar between club and county.
"It will take a while to get back in the groove with the county as well and we'll see where we are, but I'm very, very positive that we will have an inter-county championship to look forward to."
Limerick ladies star Amy Ryan is as optimistic as anyone over the All-Ireland championships going ahead this autumn.
"We're a full year living with last year. It was a great victory for Borris-Ileigh but we just weren't happy with our performance on the day so that was a big motivating factor for us all year and we wanted to get back there."
A delighted Brian Lawlor after Kiladangan win over Drom-Inch in the Tipperary SHC semi-final on Sunday.
"I think you've seen a lot of young players at club level in this campaign really standing up. We just hope we get the chance to get them together later on this year and play a bit more football."
Mayo boss James Horan has been impressed by some of the younger talent on display during this year's county senior championship.
"I had to tell four of my squad that they couldn't come here today. Just terrible stuff and they're some of the worst phone calls I made. Conor Doyle, I'll namecheck him, got his cruciate done and I had to ring him and tell him, 'No, you can't come, Conor'."
Following his side's win over Round Towers in the Kildare SFC on Sunday, Celbridge manager Dave Clare called on the Government to allow spectators to return to GAA matches.
"Con's a super player and a super fella. He has brothers playing, he has cousins playing. It's his family, his community. And we spoke about that before the game; the importance of hurling to the Cuala community today, not being able to go to matches. We're just delighted to get the victory for those people."
Willie Maher had some praise reserved for Con O'Callaghan after his Cuala side defeated Lucan Sarsfields to advance to the Dublin SHC final.
"I have about 10 missed calls on my phone from players wondering can we go back training, this is the craic that has gone on. It reminds me like we are coming back from a second lockdown . . . it's our own little lockdown."
Killoe manager Tommy Donohoe speaking ahead of the Longford SFC champions' successful appeal to the DRA against a 48-week ban handed down by Longford county board.
"It looks lovely, I never expected or anticipated anything like that. Go raibh míle maith agat whoever thought of it. That will be in a very special place."
2020 All Star winner and national treasure Mícheál Ó Muircheartaigh was delighted after receiving his accolade at Croke Park from Late Late Show host Ryan Tubridy.
Most Read Stories