€90k raised after fire destroys Offaly footballer's home
October 18, 2021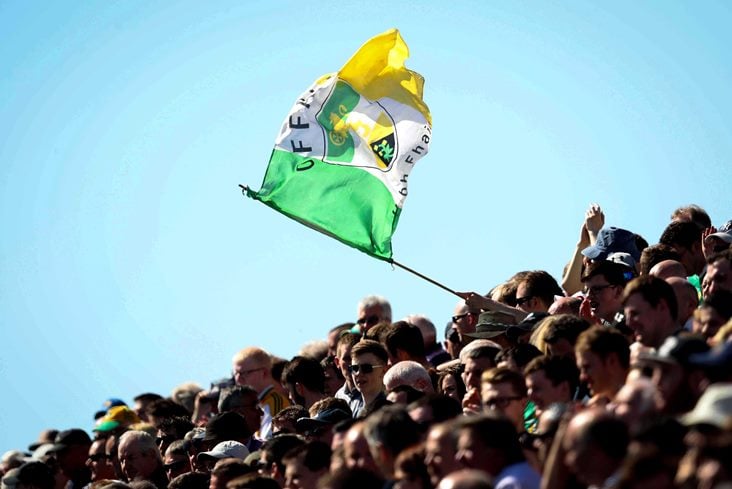 The Offaly flag flies proudly
Over €90,000 has been raised to help a former Offaly footballer and his family rebuild their home in Mount Temple, Co. Westmeath after it was destroyed by fire last Thursday.
Fire crews from Athlone and Mullingar spent over seven hours bringing the fire under control, with one of the firefighters sustaining serious injuries after a section of the wall collapsed on him. He was taken to the Midlands Regional Hospital in Tullamore where he was treated for his injuries.
The gutted house belongs to Nigel Grennan, who lined out for his club Ballycumber in their Offaly SFC 'B' semi-final defeat to Tubber yesterday, and his wife Lisa, who is a well-known singer. Thankfully neither they nor their two children were in the house at the time.
A GoFundMe page called 'Grennan Family Support Fund' was set up by locals to help the Grennan's to rebuild their home, and had raised a whopping €92,000 as of this morning.
The organisers of the GoFundMe campaign said: "We as a community, are devastated for the incredible loss of their family home, which was built and completed only two years ago.
"Fortunately, Lisa, Nigel and their two young children were not in the house at the time, but they now face the difficult task of rebuilding their lives and their home following the loss of everything they own."
The Grennan Family Support Fund will help to provide financial relief to the family during this difficult time.
Donations can be made via the following link: https://www.gofundme.com/f/grennan-family-support-fund
Most Read Stories