Hughes backs 'Banty' appointment
September 06, 2019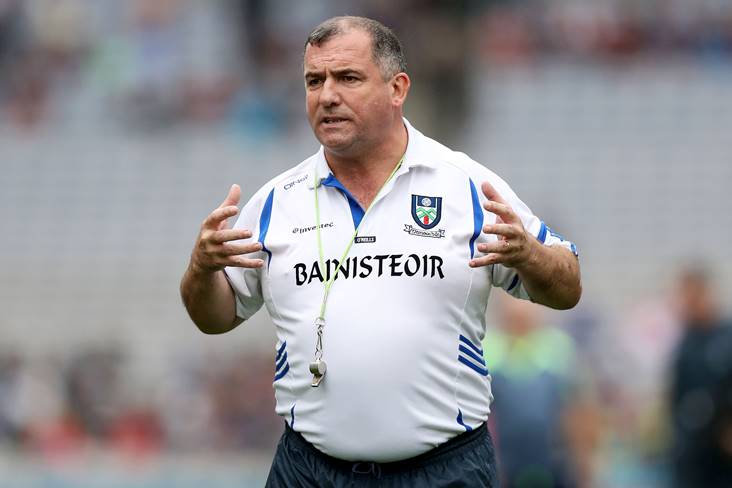 Monaghan manager Seamus McEnaney.
©INPHO/Tommy Dickson.
Darren Hughes has welcomed Seamus McEnaney's 'second coming' as Monaghan senior football manager.
While some in the Farney County are less than enthused by 'Banty's' return, Hughes believes he's the right man for the job.
"I didn't get involved in the social media end of things, I didn't see it, but obviously you hear different things," the veteran Scotstown clubman told the Irish News.
"Being out and about from the news broke at the weekend, if you're talking to any genuine Monaghan supporters they realise how passionate Seamus is about Monaghan football, first and foremost.
"Seamus took me in in '06 for the tail end of the championship, I was only 19, and I would've played quite regularly under him until 2010 in numerous positions.
"You have to remember that when he took over, he took Monaghan from the bottom of the scrapheap and then you were getting to Croke Park twice in 2005 and making regular trips to Croke Park, getting to Ulster finals... he took Monaghan to a level and thankfully us as a group of players, and the management team under Malachy, we pushed on again.
"It's come full circle again, and we don't see this as a rebuilding process or anything like that. We still feel we're competitive and we've an appetite there to be successful.
"Monaghan supporters realise the effort the players put in, and the management team that's there now, when you look at it on paper, it's hard beat."
Most Read Stories