Ballinlough AGM results
January 19, 2021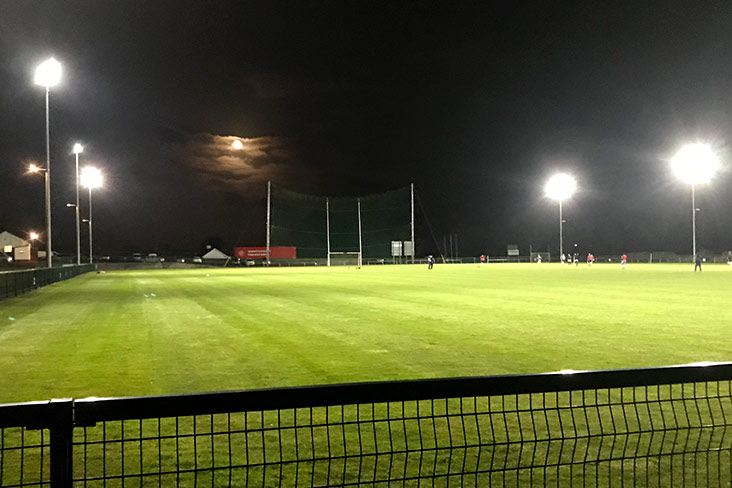 The club have some of the best facilities in the county
Ballinlough GFC held a historic 2021 AGM, as due to COVID restrictions it was the first time ever that our club AGM was held online via Microsoft Teams.
The meeting was greatly attended and huge credit must go to Chairman Joe Farrelly for organising and assisting members so that anyone who wanted to attend could do so.
With the meeting running very smoothly and no technical hitches to report, the following officers were elected:
Club President: Peter Byrne
Chairman: Joe Farrelly
Vice-Chair: Noreen Brady
Secretary: Roisin Geraghty (Provisionally)
Asst.Secretary: Laura Ní Bruin
Treasurer: Seamus McGee
Asst.Treasurer: Gary McDonnell (Kilskyre)
P.R.O: Susan Farrell
Health & Wellbeing Officer: Johanna Sheehy
Safety Officer: Gary McDonnell (Kilskyre)
Irish Language Officer: TBC
Coaching Offficer: Seán Geraghty
I.T Officer: Noreen Brady
County Board Delegates: Donal Crossan & Joe Farrelly
Insurance Officer: Kevin Devine
Player Liaison Officers: Lorcan Maguire & Ronan McGuinness
Gate Receipt Officer: TBC
The committee look forward to working together(social-distantly!) for the coming year and hopefully we'll get to see plenty of football in 2021!
Most Read Stories