Kiltale walking track upgrade
January 19, 2021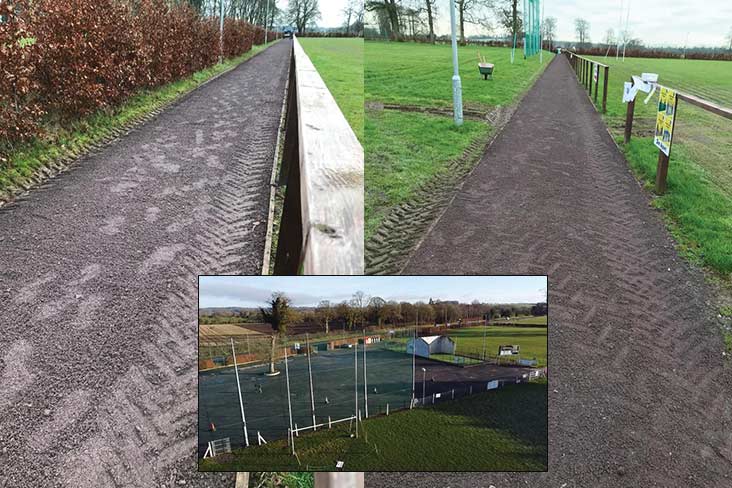 Fantastic facilities at Kiltale HC
During these unprecedented times walking tracks have played a major roll in providing exercise for communities.
Kiltale Hurling Club have upgraded their facilities by adding a new layer of rock dust to their walking track.
This material has proven to provide an extremely durable non-slippy surface which is very important especially during the winter months.
The club have many people from outside the parish using the facility and all are welcome to the extensive 700m track which extends liberally around the two pitches.
Upgrades like this and lighting bills have to be paid for unfortunately.
For membership go to http://kiltalehurling.com/membership
Most Read Stories