Leinster Club IFC: Mattock advance to last four
November 11, 2019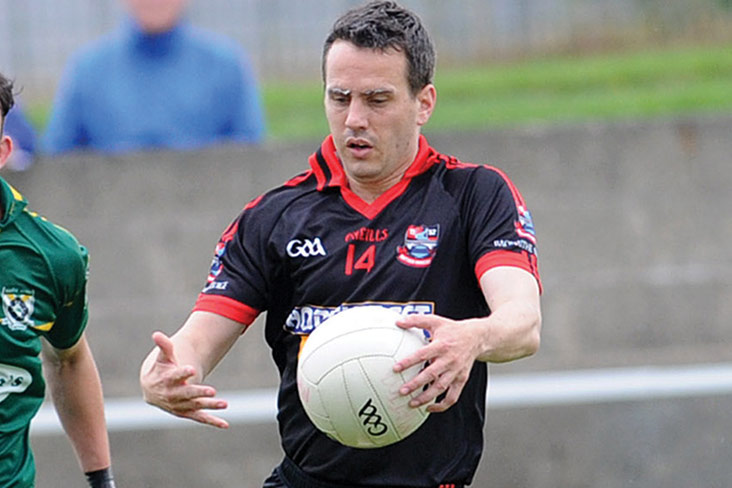 David Reid Mattock Rangers
MATTOCK RANGERS 3-9
MONASTEREVAN 1-8
Mattock Rangers are Louth's sole remaining representatives in the Leinster Club Championship after they made it through to the semi-final of the Intermediate competition on Sunday afternoon.
Goals from Shane Hickey, Brian Corcoran and David Reid were the difference as the Louth champions saw their memorable season extended for at least another game.
The game was put back 24 hours due to the poor weather conditions on Saturday but the Collon men took their opportunity in Stabannon on Sunday afternoon as they emerged with a seven-point win over Kildare champions Monasterevan.
Mattock got off to a flying start when Shane Hickey opened the scoring with a goal to give his side a great boost.
The Kildare men got themselves back in the game but they were hit by another sucker punch when Corcoran added the second to make it 2-1 to 0-3. The visitors once again responded in the closing stages of the half to cut the gap to 2-2 to 0-6 at the break.
The Collon men extended the lead with a third goal from David Reid and although Monasterevan also found the net in the second half it was the Louth champions who held out for a deserved victory.
MATTOCK RANGERS: Mike Englishby, Alan Caraher, Shane Maguire, Daire Englishby; Brendan Leacy, Niall Mckeown, Rónán Kilbane; Adrian Reid, Daniel Bannon; Terry Donegan, Ryan Leneghan 0-1, Shane Hickey 1-0; Brian Corcoran 1-0, Aaron O'Brien 0-2, David Reid 1-6. Subs: Cathal Fleming for S Hickey, Hugh Donnelly for B Corcoran, Oisin McKenna for Hugh Donnelly, Ben Quaile for O McKenna, Cillian Hickey for Alan Caraher.
Most Read Stories