Imperative to protect players by continuing to allow extra substitutes - Keane
June 19, 2021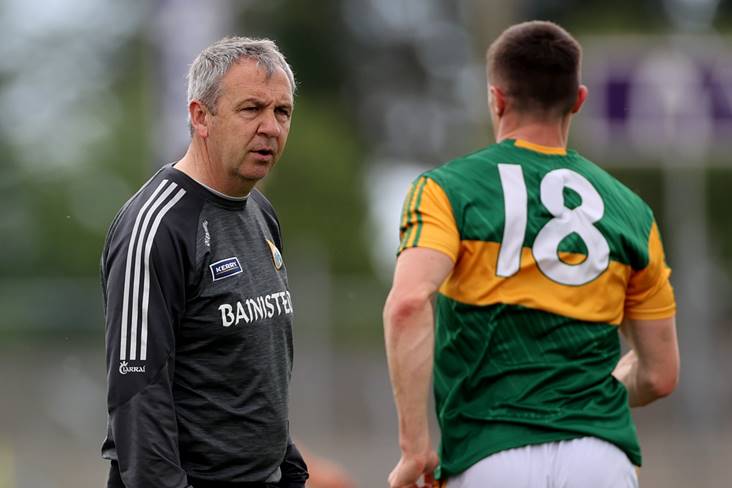 Kerry manager Peter Keane. ©INPHO/James Crombie.
Kerry manager Peter Keane says it is imperative to protect the welfare of players by continuing to allow teams to make seven substitutes.
The rule allowing two extra replacements to be used was introduced as a temporary measure during the Allianz Leagues because of the shortened window teams had to prepare and the increased risk of injury associated with it. However, there has been no confirmation from the GAA that the rule will be extended to the upcoming championships.
"I think the GAA did a great move for the league when they went to seven substitutes," Keane said ahead of their Munster SFC quarter-final clash against Clare next Saturday.
"I would certainly think they need to go back to seven substitutes for the championship, purely from a player welfare point of view, being able to look after fellas and get fellas out.
"It seems to be mostly soft tissue injuries and muscle injuries that are predominantly the issue.
"It's imperative for the welfare of the players that they retain the seven substitutes."
Most Read Stories