Dunne calls for video assistance for hurling referees
August 20, 2019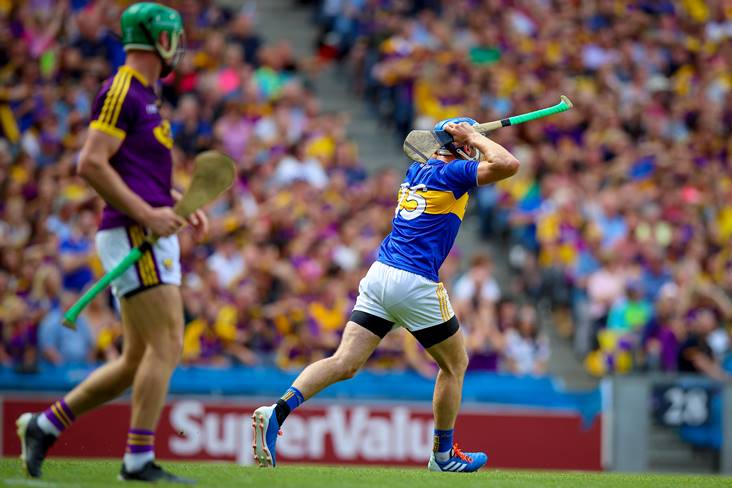 Tipperary's John McGrath reacts after scoring a goal that is later disallowed against Wexford. ©INPHO/Tommy Dickson.
Tipperary coach Tommy Dunne feels that hurling referees would benefit greatly from looking at video replays.
Without any chance to review major incidents in such a fast-moving game, match officials are effectively reduced to using guesswork and Dunne says they need a helping hand:
"We all understand the refereeing situation and how difficult it is. It is very, very difficult. The Wexford game was a bizarre game, there is no point in saying otherwise. And you have to take it on the chin. Some days, the decisions fall your way. Other days, they don't," the Toomevara clubman told The Irish Independent.
"Officials try to do the best they can. And it is impossible to get everything right, it really is. But it is certainly time to look at giving them the support, the functional support that can make a difference to them, so they have eight or nine out of 10-rated games as opposed to decisions that are going wrong and that they are costing games to teams. I am not saying it will ever be 100 per cent, but surely it can be closer to 100 per cent than it is now.
"I think there has to be a technical component to it, where they can look at the decision on a replay and make the decision based on that. Something like that. Having to make an off-the-cuff decision on something they may not have seen is madness in ways… let's try something during the league and let's see."
Most Read Stories