2022 O'Byrne and Kehoe Cup fixtures confirmed
November 26, 2021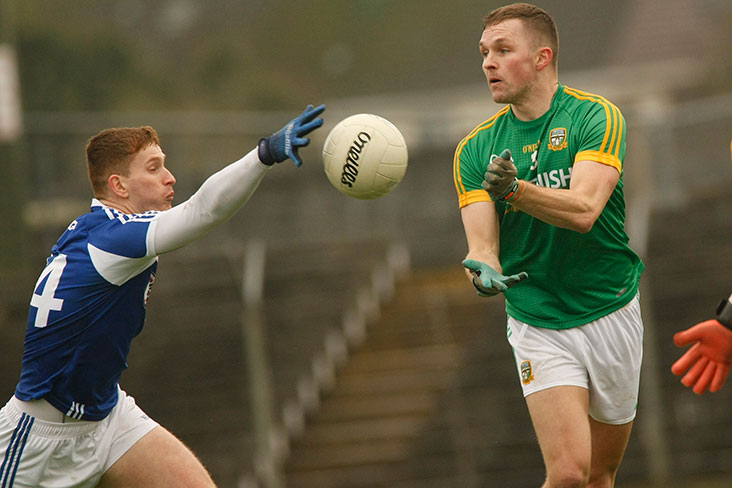 Laois and Meath meet in Group B of the O'Byrne Cup
The draws for next year's O'Byrne Cup competition have been confirmed.
Scheduled to get underway on January 8th, the draws have been completed with two groups of four (Dublin, Louth, Offaly and holders Longford in A and Meath, Wicklow, Wexford and Laois in B) and a group of three (Kildare, Westmeath and Carlow in C).
One of the semi-finals will take place on Wednesday, January 19th between the winners of the winners of Group B and C, with the final fixed for Saturday, January 22nd between the winners of the semi-final and the winners of Group A.
The draws for the 2022 Kehoe Cup have also been made and can be seen below.
Fixtures:
O'Byrne Cup
Round 1: Saturday, January 8, 2pm (home advantage for first team):
Group A: Longford v Louth; Offaly v Dublin; Group B, Wicklow v Meath, Wexford v Laois; Kildare v Westmeath.
Round 2: Wednesday, January 12th, 7.30pm
Dublin v Louth, Parnell Park, 7.30pm
Offaly v Longford, TBC, 7.30pm
Wicklow v Wexford, TBC, 7.30pm
Laois v Meath, TBC, 7.30pm
Carlow v Kildare, TBC, 7.30pm.
Round 3: Saturday, January 15th, (time TBC)
Group A Longford v Dublin, Louth v Offaly; Group B Laois v Wicklow; Meath v Wexford; Group C Westmeath v Carlow.
Semi-final: Wednesday, January 19th, 7.30pm Winner Group B v Winner Group C.
Final: Saturday, January 22th, Winner of Group A v winner of semi-final.
Kehoe Cup
Teams: Carlow, Kildare Meath and Westmeath
Round 1, Sunday, January 16th, 2021 (first team home)
Carlow v Kildare, 2pm; Meath v Westmeath 2pm.
Round 2: Sunday, January 23th, 2021 (first team home)
Meath v Carlow; Westmeath v Kildare.
Round 3: Sunday, January 30th (first team home)
Carlow v Westmeath; Kildare v Meath.
Winner: Team that tops the table
Most Read Stories